Denver is a beautiful city with many great golf courses. There are several that stand out above the rest and provide an excellent golfing experience for all levels of players. Whether you're looking for a challenging round or a more relaxed environment, there's something to suit your style in Denver. Here are some of the best golf courses in Denver
Willis Case Golf Course
Established in 1928, Willis Case Golf Course has withstood the test of time and established itself as one of the older and underrated golf courses in Denver. Nestled to the northwest of downtown, visitors can soak up panoramic views of the majestic Rocky Mountains. The undulating landscape takes golfers on an exciting journey through a mature stand of trees and sloping fairways, while the small and subtle greens provide a challenging experience for even the most seasoned golfers.
Of all the public golf courses in Denver, Willis Case Golf Course stands out for its breathtaking mountain views and unassuming charm. Whether you're a golf enthusiast or simply seeking a serene escape, this course is definitely worth checking out.
Address: 4999 Vrain St, Denver, CO 80212
Fox Hollow Golf Course
Nestled among the rolling foothills of Morrison and Lakewood, Fox Hollow Golf Course is a gleaming gem on Colorado's golfing landscape. With three unique nine-hole configurations, players will find an array of challenges to suit their skills. Whether you're an experienced golfer or just starting, you'll find something special at this award-winning course.
The clubhouse and restaurant offer a one-of-a-kind experience that you won't find at many municipal golf courses. Despite being only a few miles from Denver, Fox Hollow takes you miles away from the stress of the city. The course's varied difficulty levels make it a true standout, and even for a municipal golf course, fairways are kept in pristine condition. Fox Hollow Golf Course is an absolute must-play course for golf enthusiasts in the area.
Address: 13410 W Morrison Rd, Lakewood
TPC Colorado
TPC Colorado is a brand-new golf course that promises to be a game-changer for golfers in the Denver area. Located north of Denver and south of Boulder, the course is nestled in the highlands where the Great Plains meets the Rocky Mountains. Designed by Art Schaupeter, this challenging course has already made it to the Korn Ferry Tour schedule. Although currently offering limited public play, the course is set to open fully once the residential development and membership are established.
This spacious course boasts a 773-yard par 5 and a series of reservoirs, including the stunning par-3 8th hole, which is sure to challenge even the most seasoned golfers. With its unique blend of blowout bunkers and sod-walled pots, along with nods to classic architecture such as Biarritz green and a drivable par 4 inspired by Riviera, TPC Colorado is a must-play for any avid golfer looking for a new challenge.
Address: 2375 TPC Parkway, Berthoud, CO 80513
Harvard Gulch Golf Course
If you're searching for a fun yet affordable golf course in South Denver to practice and play a quick round of golf, you might want to check out this 9-hole 3-par course which offers a great layout. This is one among the eight municipal courses in Denver that provides a relaxed atmosphere, and you can take your own pace as no one rushes you.
Whether you're a beginner or just looking to hone your skills and don't want to spend too much, this course will be an excellent fit. With many short holes, you can work on your shots and gradually work your way up to bigger courses later. So, what are you waiting for? Strap on your golf shoes, grab your clubs and head over to this beautiful course in South Denver!
Address: 660 E Iliff Ave, Denver, CO 80212, USA
Wellshire Golf Course
Since its establishment in 1926, Wellshire Golf Course has been an integral part of Denver's history. This 18-hole golf course stands out because of its well-maintained fairways and affordable prices. Designed by Donald Ross, a rare course designer in the West, it holds a special place in golfers' hearts and was formerly the host of the Denver Open Invitational, won by Ben Hogan in 1948.
Its classic tree-lined parkland layout adds to its charm, while the challenging 12th and 14th holes, with blue grass greens and fairways, stand out as the most difficult ones. The signature hole is the par-4, 409-yard 7th hole, while the first six holes require tactful maneuvers around water hazards, such as a creek and a pond. If you're looking for an unforgettable experience on the golf course, the Wellshire Golf Course is your best bet, combining history, elegance, and challenge.
Address: 3333 S Colorado Blvd, Denver, CO 80222, United States
Arrowhead Golf Course
The Arrowhead Golf Course is a must-visit for any golf enthusiast in the Denver area. Set against the breathtaking backdrop of the Rocky Mountains, this 18-hole championship course boasts some of the most stunning scenery in the state. While all of the local courses offer beautiful views, Arrowhead Golf Course is especially unique due to its towering red sandstone rock formations and occasional sightings of local wildlife.
The course is challenging yet fair, with water hazards and bunkers coming into play throughout the round. However, the true standout is the signature 13th hole. This par-3 offers a steep, downhill walk that provides golfers with unparalleled views. If you're looking for a top-notch golfing experience in one of the most beautiful settings imaginable, Arrowhead Golf Course is the place to be.
Address: 10850 Sundown Trail, Littleton, CO 80125, USA
Fossil Trace Golf Club
Tucked beside the foothills of the Rocky Mountain Front Range lies an exceptional golf course that offers the perfect blend of urban living and mountain experiences. The Fossil Trace Golf Club opened in 2003 under the watchful eye of course designer Jim Engh, has rightfully earned its place as one of the top golf courses in Denver. The course was strategically laid out within an old quarry, and the results are nothing short of extraordinary.
The signature hole of the course, the 12th, is a truly unique par-5 hole that players will adore. Golfers can traverse this hole, while tracing the fossil footprints of triceratops and the remnants of old clay mining equipment. Fossil Trace Golf Club is a must-visit destination that has been praised by Golf Magazine as an awesome public course to experience.
Address: 3050 Illinois St, Golden, CO 80401, USA
Kennedy Golf Course
If you're looking for a golf course that offers something for everyone of all ages and skill levels, you should definitely check out Kennedy Golf Course. Located southeast of Denver, this hidden gem offers a course that was designed by Henry Hughes in 1963. Families will especially benefit from the amenities and atmosphere offered at this location.
In addition, the course's dramatic 173-yard hole provides one of the best views in the state of Colorado. With well-guarded holes by Cherry Creek, you will find that playing a quick round at Kennedy Golf Course is both fun and challenging. Overall, Kennedy Golf Course is an ideal spot to play a round of golf and enjoy the beautiful Colorado scenery.
Address: 10500 E Hampden Ave, Denver, CO 80014, United States
Commonground
Golf enthusiasts and professionals alike will be impressed with the minimalist offering of Tom Doak at a course located just eight miles east of downtown Denver. Despite the featureless site in Aurora, the course stands out among others with Doak's impressive shaping and design. Removed intrusive trees have been replaced with native grasses, strategic bunkers have been added, and massive, undulating greens have been constructed, all coming together to provide a memorable stop for golfers.
In addition to the 18-hole course, Doak has also installed a driving range, putting green, and a short game area. The Kid's Course, a 9-hole par three layout, is specifically designed for children to learn and enjoy the game of golf. Golf enthusiasts will not be left disappointed with this outstanding course.
Address: 10300 E Golfers Wy, Aurora, CO 80010, United States
Riverdale Dunes Course
The Riverdale's Dunes Course is an 18-hole golf course that boasts of a highly experienced designer – Pete Dye and his son Perry. Located on the opposite side of the mountain range in Denver, the course offers golf enthusiasts an opportunity to enjoy a unique golfing experience. While the course might be far from Ballyneal, the Dye's creativity didn't disappoint as they recreated the dunes with multiple pot bunkers and a few blinded shots.
Despite the close proximity to the Platte River, the course's wet hazards come from the various fill ponds that are spread out on the property. Notably, the eighth and fifteenth holes present an exciting challenge to golf players with water running along their left sides. The Riverdale's Dunes Course has very competitive green fees and walking rates, making it an affordable yet premium golfing experience.
Address: 13300 Riverdale Rd, Brighton, CO 80602, USA
Omni Interlocken Resort
The Omni Interlocken Resort is a golfer's paradise located just 30 minutes away from downtown Broomfield. Designed by Gary Panks, this resort golf course offers an optimal golfing experience with 27 holes of beautifully maintained greens. The course, which opened in 1999, provides a peaceful and serene atmosphere that is a perfect getaway from the hustle and bustle of city life.
Despite its close proximity to Boulder, the resort is nestled in a quiet and picturesque environment that offers a professional and leisurely golfing experience. The course has been consistently ranked as a top 5 destination in Colorado from 2015 to 2019 by Golf Advisor reviewers. If you're looking for a tranquil and enjoyable golfing experience, the Omni Interlocken Resort should be at the top of your list.
Address: 800 Eldorado Blvd, Broomfield, CO 80021, United States
Bear Dance Golf Club
To the south of Denver, the Golf Club at Bear Dance has been offering breathtaking mountain-style golfing experiences to players for almost two decades. With its dramatic elevation changes, oak-lined ridges and native grass valleys, this course has steadily gained a reputation as one of the most challenging public golf courses in the region. Players can also enjoy the stunning views of the Front Range and Rocky Mountain landscape while playing at an elevation of 6,800 feet above sea level.
The course features some demanding par threes with holes that are sure to test even the most skilled golfers. With a rock-walled pond as the main obstacle, the seventh hole is a daunting 249-yard challenge. The 17th is another par three that requires skillful finesse, as a cascading stream protects the raised putting surface. Overall, the Golf Club at Bear Dance is a must-visit for golf enthusiasts looking for a difficult but rewarding course in a picturesque setting.
Address: 6630 Bear Dance Dr, Larkspur, CO 80118, USA
The Ridge at Castle Pines North
The Ridge at Castle Pines North is a meticulously designed golf course managed by Troon, one of the most prestigious golf management companies in the world. With Tom Weiskopf as its renowned architect, the course features a unique trademark short par 4 and an array of topographical elements that add interest and challenge to the game.
As the centerpiece of a residential community, the views are abundant, but it's also the only thing that could limit its spot among the top golf courses. However, the course more than makes up for it with its stunning views and unique features, such as the 190-yard par three on the home nine's 14th hole, where players can enjoy the tranquil surroundings of the evergreen onlookers that surround them. Golf lovers looking for a premium course experience will be delighted to play a game at the Ridge at Castle Pines North.
Address: 1414 Castle Pines Pkwy, Castle Pines, CO 80108, USA
Green Valley Ranch Golf Club
The Green Valley Ranch Golf Club is one of Denver's top public courses, featuring an 18-hole championship course designed by Perry Dye and a 9-hole par-3 course. Located to the south of the city's airport, this property boasts a linksy feel that is perfect for golfers who love windy conditions. Though it is a challenging course, players of all skill levels are welcome to put their skills to the test.
The green fairways and breathtaking views of the surrounding mountains make the Green Valley Ranch Golf Club a must-visit destination for golf enthusiasts. The courses are well-maintained, offering a professional feel for even the most discerning of players.
Address: 4900 Himalaya Rd, Denver, CO 80249-6700
Todd Creek Golf Course
Opened in 2007, the Todd Creek Golf Course was designed by Arthur Hills to offer golf enthusiasts a world-class experience. This championship 18-hole course is nestled into the Rocky Mountains, using the natural landscape to sculpt each hole with care and precision. The course is located just a few minutes drive north of Denver, affording you panoramic views of the mountains from nearly every hole.
If you're looking to fine-tune your short-game skills or simply play at a classic golf and country club, Todd Creek Golf Course is the perfect choice. This course is a testament to how golfing can be seamlessly integrated into nature while staying true to the values of the sport – precision, focus, and respect for the game.
Address: 8455 Heritage Dr, Thornton, CO 80602, United States
Conclusion
With its picturesque scenery, challenging courses, and prime locations, Denver is the perfect destination for golfers looking to play some of the best courses around. From the unique topographical elements at The Ridge at Castle Pines North to the windy conditions at Green Valley Ranch Golf Course, you'll be sure to find a course that suits your game and offers a unique golfing experience. So, grab your clubs and head to Denver for an unforgettable round of golf!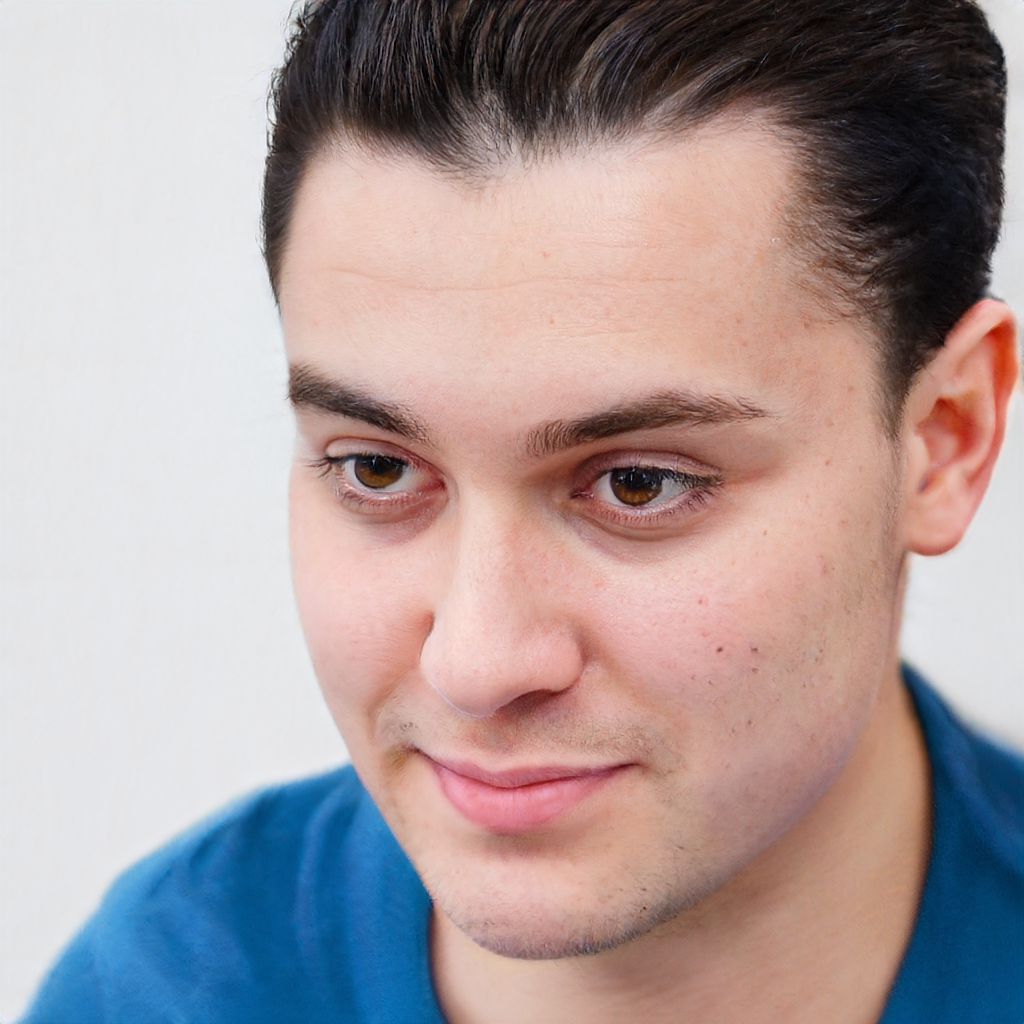 Hello everyone, I'm Alvin Daniel. I was born in the Philippines and came to the United States when I was 16 years old. I started playing golf at that age and have loved it ever since. I turned professional when I was 21 and have been working as a golf instructor and guide ever since.
My goal is to help everyone know more about this great game of golf. And, hopefully, through my instruction, they can improve their skills and enjoy the game even more.