Are you interested in buying a golf club or learning more about the materials they are usually made of? Knowing what material goes into making a golf club can help you make an educated decision on which club will suit your individual game. In this blog post, we'll discuss some of the most common materials used to create quality and durable modern golf clubs.
Whether you're an experienced golfer or just starting out, understanding these key differences could mean the difference between selecting a decent quality set that lasts for years or having to constantly replace worn-down clubs. Keep reading to learn about all the different materials available and why one might be better suited for your unique game than another!
Read more: What Putter Does Tiger Woods Use?
What Materials Did the First Golf Club Use?
The first golf club materials were made from wood, specifically hickory and apple trees. The shafts were made from straight, flexible hickory trees while the clubheads were carved out of apple tree wood. This was the standard material for golf clubs for several centuries, from the early days of golf in Scotland to the early 20th century.
The heads of these early golf clubs were small and compact, and typically had a wooden dowel inserted into a socket at the end of the shaft. This dowel was then wrapped in leather or sheepskin to protect the club from damage. As golf evolved and the sport became more popular, the design of golf clubs also began to change.
In the late 1800s, steel shafts began to replace hickory shafts as the material of choice for golf clubs. Steel shafts were more durable and provided greater consistency in terms of flex and torque. The clubheads also evolved, with the introduction of iron and steel clubheads in the early 20th century.
Today, golf clubs are made from a variety of materials, including steel, titanium, and graphite for the shafts, and a range of metals and composites for the clubheads. While traditional wooden golf clubs are still made and used by some enthusiasts, they are now considered more of a novelty item than a practical golfing tool.
What Materials Are Used In Club Heads?
Stainless Steel
Stainless steel is the most common material used in iron clubheads. It is an alloy of steel, chromium, and nickel, which provides the clubhead with excellent durability and resistance to corrosion. Stainless steel clubheads are relatively heavy, which provides golfers with better control over their shots. They are also relatively inexpensive compared to other materials and offer golfers a good balance between cost and performance.
Titanium
Titanium is a popular material used in drivers, fairway woods, and hybrids. It is a lightweight and strong material that allows clubhead manufacturers to create larger and thinner clubheads. The use of titanium in clubheads has increased in popularity due to its ability to provide more distance, a better launch angle, and a larger sweet spot. However, titanium clubheads can be expensive compared to other materials.
Carbon Steel
Carbon steel is a high-quality material used in some iron clubheads. It is a mixture of steel and carbon, which provides the clubhead with excellent durability and a soft feel. Carbon steel clubheads are relatively heavy, which provides golfers with better control over their shots. They are also relatively expensive compared to stainless steel clubheads.
Aluminium
Aluminium is a lightweight and soft material that is used in some beginner sets or budget golf clubs. It is an affordable option for clubhead manufacturers, but it is not as durable as other materials. Aluminium clubheads are also relatively light, which can provide golfers with more swing speed. However, they do not offer as much control or accuracy as other materials.
Carbon Graphite
Carbon graphite is a composite material made from carbon fibers and resin. It is a lightweight and strong material that is used in some driver clubheads. Carbon graphite clubheads are relatively expensive compared to other materials, but they offer golfers more distance, forgiveness, and a better launch angle. They also have a larger sweet spot than some other materials, which provides golfers with more forgiveness for off-center hits.
What Materials Are Used In Club Shafts?
Club shafts can be made from a variety of materials, each with its own unique characteristics and performance benefits. The most common materials used in club shafts are:
Steel: Steel shafts are the most traditional and common type of shaft material. They are durable and provide a consistent feel, making them a popular choice among many golfers. Steel shafts also tend to be less expensive than other materials.
Graphite: Graphite shafts are lighter than steel and offer a greater degree of flexibility. This can help golfers achieve more clubhead speed, which can result in greater distance. Graphite shafts also tend to absorb more shock than steel, providing a smoother feel.
Multi-Material: Some club manufacturers use a combination of materials in their shafts, such as graphite and steel, in order to achieve a specific balance of weight, flexibility, and durability. These multi-material shafts can offer the benefits of both materials while minimizing their drawbacks.
Titanium: Titanium shafts are lighter and stronger than steel, making them a popular choice among high-end club manufacturers. They offer a higher degree of flexibility than steel, allowing for greater clubhead speed and distance.
Composite: Composite shafts are made from a combination of materials, such as graphite and Kevlar, and offer a unique blend of strength, flexibility, and durability. They tend to be more expensive than other types of shafts but can provide a significant performance advantage for certain golfers.
What Materials Are Used In Club Grips?
Club grips are typically made of rubber, synthetic or composite material. Golfers often prefer the softer, synthetic material because it provides a better feel and control of their shots. Rubber grips offer more durability than synthetic material, but they can also be slick when wet. Composite materials offer a combination of both softness and durability, allowing golfers to customize the grip on their clubs for optimal performance. Some club manufacturers also offer hybrid material grips as well.
What Is The Best Material For Golf Clubs?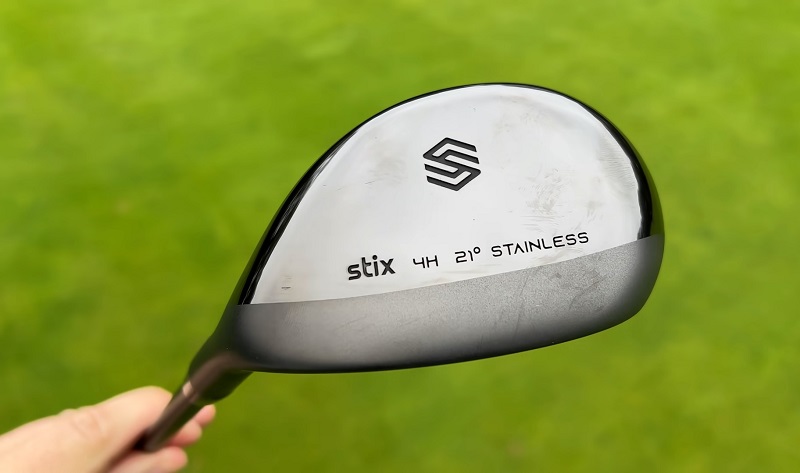 There is no "best" material for golf clubs, as the ideal material will vary depending on the golfer's preferences and playing style. Some golfers may prefer the feel and control provided by stainless steel or carbon steel clubheads, while others may prioritize distance and forgiveness and opt for titanium or carbon fiber clubheads.
The best material for a golfer's club will depend on factors such as their swing speed, skill level, budget, and personal preferences. It is recommended that golfers try out different materials and clubhead designs to determine what works best for their game. Consulting with a professional club fitter can also help golfers select the ideal materials and clubhead designs to improve their performance on the course.
Tips For Maintaining Your Clubs To Ensure They Last Longer
Golf clubs are an integral part of the game. However, just like any piece of equipment, they must be maintained properly to ensure they last as long as possible and perform optimally. Here are some tips for keeping your clubs in good condition:
Cleaning:

Cleaning regularly is one of the most important steps for keeping your golf clubs in good condition. After every round of golf, use a towel to wipe off dirt and debris from the club head, shaft and grip. Use a mild soap or cleaning solution and warm water to remove stubborn stains or grime. Make sure to thoroughly dry the clubs before putting them away.

Storage:

Proper storage is essential for preventing your clubs from becoming damaged or warped. Keep the clubs in a cool and dry area away from direct sunlight and heat when storing. Ensure that the clubs are not stored in an area exposed to extreme temperatures or moisture. Consider investing in a good quality golf club bag to keep the clubs securely in place and protected from the elements.

Inspection:

Inspect your golf clubs periodically for any signs of damage, such as dents or cracks in the shaft, head or grip. If you find any issues, have them repaired quickly by a professional club repair technician who can restore your equipment to peak performance.
These simple tips can help keep your golf clubs in the best possible condition and ensure they last for many rounds of golf. With regular maintenance, your clubs will continue to provide you with the performance you need on the course.
Conclusion
The materials used in golf clubs are varied and greatly impact each club's performance. Golf equipment manufacturers have become quite adept at combining different materials, such as steel and titanium, at creating clubs that provide a perfect blend of balance, stability, comfort and power.
Players considering upgrading their clubs should research the different material combinations available and make an educated purchase based on the specs those materials provide. While several material combinations are employed by golf equipment manufacturers today, these three – steel, graphite, and titanium – remain among the most popular.
Regardless of your skill level or preferences as a golfer understanding the various components crafted into your clubs is important in ensuring they are well-suited for your play style so you can enjoy maximum control and enhanced performance on the course.
FAQs
Which Golf Club Materials Are Best For Beginners?
The best golf clubs for beginners will typically vary depending on the individual's skill level and what they are looking to achieve. Beginners should look for clubs that provide a good combination of accuracy, control and distance while being easy to use. Graphite shafts are typically preferred as they offer lighter weight and greater consistency than other materials. Additionally, cavity back irons with perimeter weighting on the club head can help provide more control and accuracy. Ultimately, what works best for one beginner may differ from what works best for another, so it is important to test out various options and select the most comfortable.
Do Pros Use Graphite Or Steel Drivers?
It depends on what type of performance the player is looking for. Professional golfers typically prefer graphite drivers because they offer more distance and lighter weight. However, pros who seek a more traditional feel may still prefer steel drivers or require greater control and accuracy.
Do All Golf Clubs Rust?
Not all golf clubs will rust. While some metals are more prone to corrosion than others, many materials can hold up better against the elements. For example, stainless steel and titanium are more resistant to rust than aluminum or carbon steel. Additionally, using a quality protective finish on your golf club can help reduce the chances of rusting.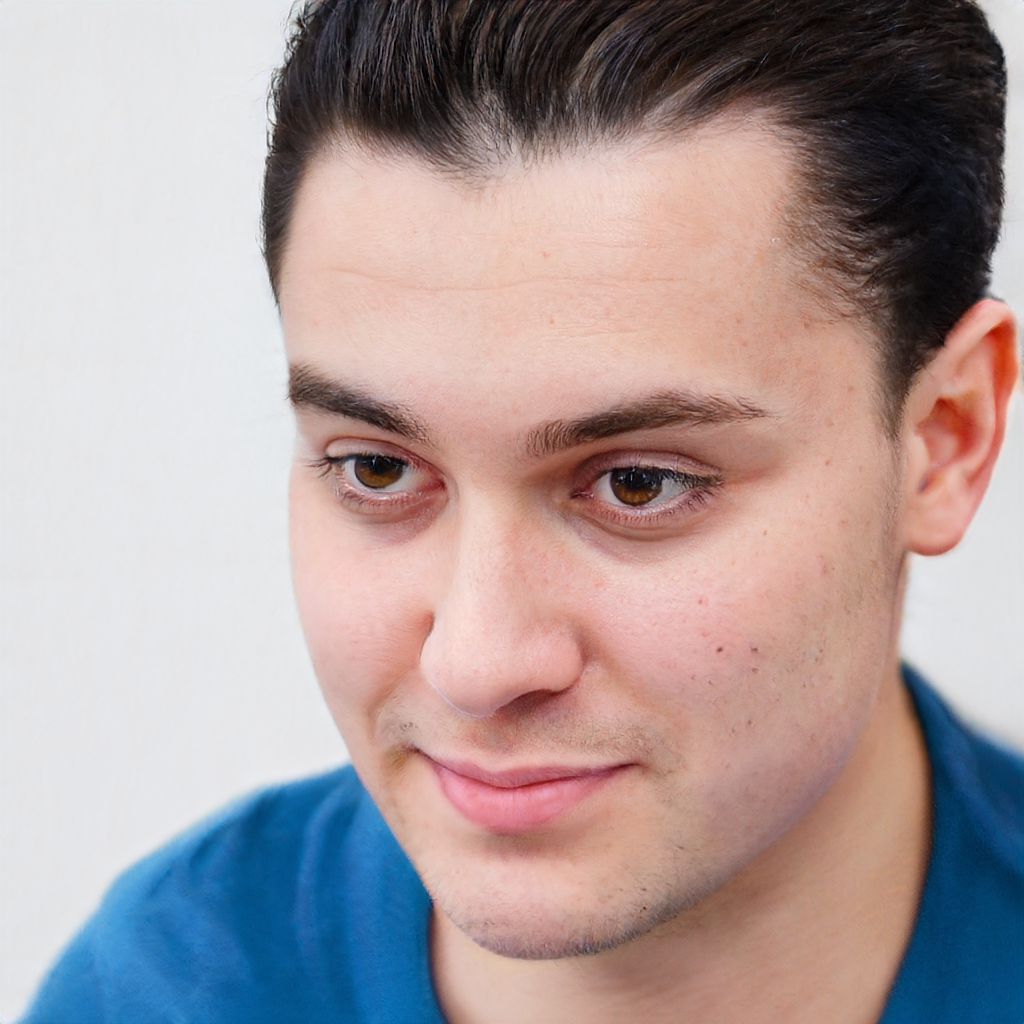 Hello everyone, I'm Alvin Daniel. I was born in the Philippines and came to the United States when I was 16 years old. I started playing golf at that age and have loved it ever since. I turned professional when I was 21 and have been working as a golf instructor and guide ever since.
My goal is to help everyone know more about this great game of golf. And, hopefully, through my instruction, they can improve their skills and enjoy the game even more.