Are you a passionate golfer looking for the best golf courses in Portugal? If so, you're sure to find what you're looking for. From spectacular coastal gems to luxurious inland dales, this southern European country has some of the most amazing golfing experiences on offer. It doesn't matter if you are a first-time visitor or an experienced pro: majestic courses with challenging terrain await your presence! In this post — written especially for the golf enthusiast — we will take an in-depth look at some of the finest and most revered golf courses in Portugal that await both amateur and professional players alike. So let's dive right into it!
1. Troia Golf
The first course on our list is the awe-inspiring Troia Golf Course located in the south of Lisbon, Portugal. With its spectacular coastal views and abundance of natural wildlife, this 18-hole golf course offers something for everyone. The greens are well-manicured and feature a variety of grasses that provide both challenge and variation for those who dare to enter its domain. The wide fairways are ideal for long-distance golfers, and the short-game facilities provide a unique challenge to players of all skill levels. All in all, Troia Golf Course is a stunning venue that every golf enthusiast should experience.
Address: Tróia, 7570-789 GDL, Portugal
2. Penha Longa Atlantic Course
Nestled in the picturesque Sintra Natural Park, the Atlantic course offers a breathtaking golfing experience. Designed by the acclaimed Robert Trent Jones Jr in 1992, this 27-hole 5-star resort will test even the most experienced golfers with its steep slopes and elevated terrain. As you stand at the tee, taking in the serene surroundings of misty mountains and verdant trees, you'll feel transported to another world. But don't let the tranquil atmosphere fool you – the course provides an exceptional test of your golfing skills. With steep slopes and elevated terrain adding to the drama, you'll need to bring your A-game. And to top it off, you'll be teeing off in front of a stunning 14th-century palace and monastery, making for an unforgettable experience.
Address: Sintra, Portugal
3. Oitavos Dunes
Oitavos Dunes is renowned for its exceptional golf course located in the captivating region of Cascais, Portugal. Designed by the legendary Arthur Hills, this course stretches over 6,526 yards that overlook the sapphire-blue ocean, and rolling sand dunes. The championship course is meticulously maintained, offering golf enthusiasts an unparalleled playing experience. With its strategic greens and challenging bunkers, it's no wonder that Oitavos Dunes has been consistently ranked as one of the best golf courses in Europe. Whether you're a seasoned pro or a beginner, Oitavos Dunes is a must-visit destination for any golf lover.
Address: Oitavos Dunes, Quinta da Marinha, Portugal
4. Quinta da Marinha
Located in Cascais is the esteemed Quinta da Marinha resort. This luxurious destination is renowned for its world-class golf courses, opulent accommodations, and breathtaking views. Nestled among sprawling gardens and nestled on the scenic shoreline, guests can enjoy a range of activities such as horseback riding, tennis, and sailing, making this resort the perfect retreat for sports enthusiasts. From the moment you arrive, the staff's unparalleled hospitality will put you at ease, allowing you to fully immerse yourself in the tranquil atmosphere this destination has to offer. Whether you're looking for a romantic getaway, a family vacation, or a world-class golfing experience, Quinta da Marinha has something special to offer to everyone who has the privilege to visit.
Address: Rua das Palmeiras, no 247 Cascais, Portugal
5. Monte Rei Golf Resort
Nestled amongst a rugged landscape near Tavira in the eastern Algarve hinterland lies a remarkable golf course designed by American golf legend Jack Nicklaus. Surrounded by cork oak and olive trees, the course boasts an undulating 18-hole par-72 layout, characterized by tricky water hazards and numerous bunkers that test the golfer's accuracy from the first tee. Despite its seclusion, the course is located within striking distance of the coast and an array of resorts and amenities. But for those who prefer a more exclusive experience, on-site villa accommodation is available with access to excellent five-star clubhouse facilities, including a gourmet restaurant. This golf course is not to be missed for those seeking a challenging and breathtakingly beautiful game.
Address: Sitio Do Pocinho – Sesmarias, 8901-907 Vila Nova de Cacela, Portugal
6. Faldo Course, Amendoeira Golf Resort
Amendoeira is a golf resort that attracts enthusiasts from all over the world. Located on the outskirts of Albufeira, it boasts two fantastic courses, but the Faldo course stands out, having been awarded Portugal's Best Golf Course at the World Golf Awards in 2016. This renowned course provides golfers with a unique challenge, with rocky terrain, desert bunkers, water hazards, and olive trees creating a strategic and exciting atmosphere. Adding the Faldo course to your golf itinerary in the Algarve will provide a refreshing contrast to the other courses in the area. Get ready for a first-class golfing experience at Amendoeira that is hard to replicate elsewhere.
Address: Morgado da Lameira, 8365-006 Alcantarilha, Portugal
7. The Old Course (Vilamoura)
Vilamoura Old (1969) presents a breathtaking view from the moment you pass the clubhouse. The gorgeous umbrella pines are playful companions as you venture around the course, providing a sleek rhythm that makes this a hot spot destination. To score well, accuracy is critical to navigate around the trees and obtain the best angles on the greens. The par-3s stand out in particular, with the 6th and 10th holes running along the picturesque clubhouse pathways. However, the full course is a fantastic test of golf, as it continuously charms you with the natural movements of the land. Vilamoura Old is a first-class course and a unique opportunity to immerse yourself in an embracing round of golf.
Address: Volta do Medronho, 8125-548 Quarteira, Portugal
8. Vale do Lobo Royal
The Royal Golf Course at Vale do Lobo is a true gem of European golf, with its signature 16th hole being a particular standout. Perched high atop a cliff, the carryover shot required to reach the green is one of the most challenging in Portugal. It's no wonder that this hole is the most photographed in the country, and has become an emblem of golf in the Algarve. Designed by Rocky Roquemore, the 18-hole par-72 course features long, undulating fairways and well-placed bunkers, making accuracy and club choice crucial to success. With the added challenge of water hazards on holes 6 and 7, a round at the Royal will test even the most skilled golfers.
Address: Vale do Lobo Resort, 8135-034, Portugal
9. Victoria Golf Course
The Dom Pedro Victoria Course has a rich history of hosting the Portugal Masters since 2007. It is easy to underestimate this seemingly flat course, but it is anything but a walk in the park. The strategically placed bunkers and water hazards serve as a constant threat to even the most skilled golfers. The mammoth undulating greens provide an additional challenge, making for a truly impressive golfing experience. Don't be too hard on yourself if you find yourself three-putting under the intense Vilamoura sunshine; it happens even to the best. The Dom Pedro Victoria Course is a must-play for any golf enthusiast looking for quality, consistency, and an unforgettable round of golf.
Address: Caminho da Fonte do Ulme, 8125-406 Quarteira, Portugal
10. Quinta do Lago South Course
William Mitchell's South course at Quinta do Lago is a must-play destination for golfers throughout Europe. With stunning views overlooking the gorgeous Ria Formosa Natural Park, this course boasts a true work of art that makes each hole a unique and engaging experience. The fluidity of the fairways combined with the Japanese umbrella pine makes this course a real standout, and the championship-level design truly shines through. But don't be fooled by the breathtaking scenery, as even seasoned golfers will need to exercise accuracy and tactical thinking in order to master this course. With vegetation lining the fairways, a single errant shot can throw a wrench in even the most skilled player's scorecard. This is a course that tests golfers of all skill levels and is not to be missed.
Address: 8135-024 Almancil Algarve, Portugal
11. Quinta do Lago North
The North Course at Quinta do Lago has quickly made a name for itself as one of the top golf courses in Portugal. With its beautiful and mature Japanese umbrella pines, pristine condition, lightning-fast greens, and tree-lined fairways, it's no wonder that this course is a must-play when visiting the Algarve. Designed by William Mitchell and Rocky Roquemore and founded in 1971, the course stretches over 6,670 yards and presents a par 72 challenge. With plenty of water and large bunkers, precise shot-making is crucial for scoring well. Following a 2014 refurbishment by Beau Welling and Paul McGinley, the course has only improved and solidified its spot as a premier layout.
Address: R. Lima 27, 8135-024, Portugal
12. Penina
Located in the Algarve, Penina is known as the home of Portuguese golf, with three magnificent golf courses, including the Sir Henry Cotton Championship Course. Designed by the English professional golfer Sir Cotton in 1966, this par-73 golf course is the first 18-hole layout to be constructed in the Algarve and is regarded as the grandfather of all Portuguese courses. However, achieving par on this challenging course is not for the faint-hearted. Golfers must navigate their way through flanking tall eucalyptus and strategically placed bunkers to make a precise drive on the fairways. Most golfers stay as guests of the Penina Hotel & Golf Resort, an established five-star property located near Alvor on the road between Lagos and Portimão. So, whether a seasoned pro or a novice player, Penina is an experience not to be missed.
Address: Po Box 146, Penina, Portimao, 8501-952, Portugal
13. Praia D'El Rey Golf Course
The Central region on the Silver Coast has become a Mecca for golf enthusiasts, and it's easy to see why. Praia D'El Rey and West Cliffs are two courses that define luxury and challenge. Praia D'El Rey, in particular, is set in an idyllic location amidst the dunes and cliffs, and through the pine forest for the inland holes. The back-nine holes along the coast will leave you spellbound, while the front-9 will give you a taste of what's in store. The pristine condition of the course is a testament to the meticulous maintenance it receives. The challenges of the lively Atlantic gusts and the relentless course design will test your mettle and bring out the best in you. Praia D'El Rey is indeed a captivating golf course that will keep you coming back for more.
Address: Avenida Dom Pedro Primeiro, 2510-452 Vale de Janelas, Portugal
14. Palmares Golf Club
Located on the western edge of the Algarve lies a hidden gem in the form of 27 stunning holes that boast impressive variety and intrigue. Palmares received a facelift in 2010, courtesy of Robert Trent Jones Jr, who added a third nine to the already exceptional layout by Frank Pennink. As you play your round, you are treated to magnificent views of the Atlantic, particularly on the two more attractive nines, with a breathtaking inland horizon consisting of the Monchique Mountains. Palmares offers a diverse range of scenarios in the form of three loops of nine that feature areas such as large sand dunes with links-style holes, woodland and tree-lined fairways, and unmatched elevation changes. This impressive golf course is rightfully considered the crown jewel of the Algarve and secures its place on the list of the best golf courses in Portugal.
Address: P.O. Box 74 Meia Praia 8601-901 Lagos, Algarve, Portugal
15. San Lorenzo Golf Course
San Lorenzo golf course is a grand and charming destination, seamlessly blending with the beautiful Ria Formosa Nature Reserve. With a sea lagoon cutting through part of the course and four water-filled holes, the closing two holes are a true testament to the clever use of the surrounding environment. Three holes are also situated on the stunning coastline, showcasing breathtaking views. However, what truly stands out is the par-3 5th hole, providing the big reveal. The fairways throughout meander between pine-drenched slopes on undulating terrain, creating a calming and peaceful atmosphere. Although San Lorenzo opened to considerable acclaim in 1988, more modern courses have surpassed it in recent years. Nonetheless, it remains a fine test of golf and an ever-popular destination.
Address: Quinta do Lago, 8135-162 Almancil, Portugal
16. Palheiro Golf
If golfing amidst stunning natural scenery is your thing, then Palheiro Golf in Madeira, Portugal is a destination worth adding to your bucket list. This par-72 course, designed by Cabell B. Robinson, offers breathtaking views of the sea and mountains while surrounded by rare and colorful subtropical flora. Don't let the idyllic surroundings deceive you, however, navigating through the rolling fairways and contoured bunkers is no easy feat. A true test of skill and precision, it's no wonder this championship course has hosted numerous tournaments over the years. So, those seeking a challenging yet memorable golfing experience need to look no further than Palheiro Golf.
Address: R. do Balancal 29, 9060-414 São Gonçalo, Portugal
17. West Cliffs Golf Links
West Cliffs Golf Links is the latest gem in the crown of Portugal's golfing landscape. Designed by Cynthia Dye, the course boasts a stunning layout that takes full advantage of its picturesque view of the Atlantic Ocean and Obidos Lagoon. Despite its brief history, the links exude a classic charm that's sure to enchant any golfer. Spread across undulating terrain and featuring expansive bunkers, the course offers a challenge that demands both skill and endurance. Those who've visited often speak of its magnificence, cementing its status as a modern great. When combined with Praia del Rey, its older sibling, West Cliffs offers an unparalleled golfing holiday. With two world-class courses to choose from, golfers of all skill levels are sure to find something that suits their tastes.
Address: Estrada do Rio Cortiço 4, 2510-665 Vau, Portugal
Final Thoughts
The 17 best golf courses in Portugal are a testament to the country's commitment to providing some of the finest golfing experiences in Europe. From iconic links-style layouts at Palmares and San Lorenzo Golf Course to modern classics such as West Cliffs Golf Links and Praia del Rey, there is something for everyone on this list. With such a tantalizing selection, it's no wonder that Portugal continues to draw in golfers from across the globe. Make sure you don't miss out on these incredible experiences – try one of the best golf courses in Portugal now!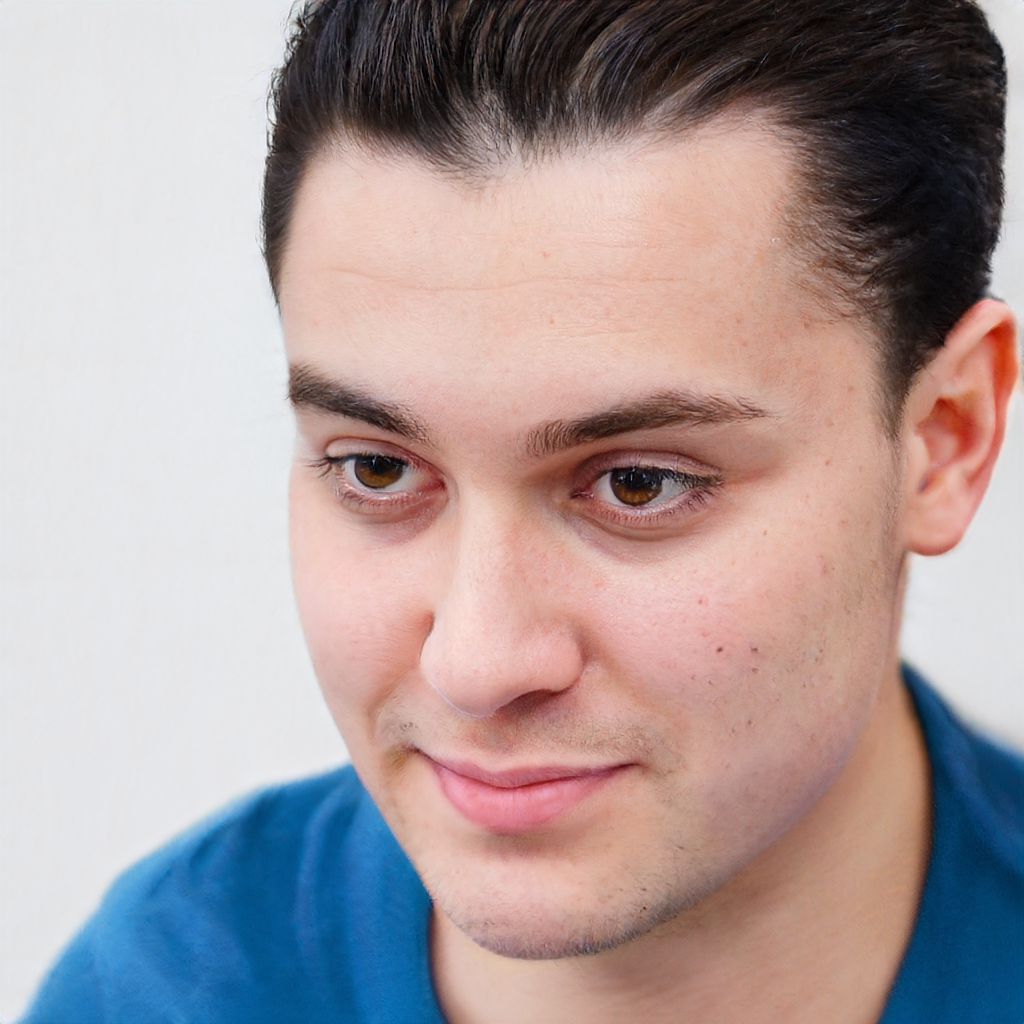 Hello everyone, I'm Alvin Daniel. I was born in the Philippines and came to the United States when I was 16 years old. I started playing golf at that age and have loved it ever since. I turned professional when I was 21 and have been working as a golf instructor and guide ever since.
My goal is to help everyone know more about this great game of golf. And, hopefully, through my instruction, they can improve their skills and enjoy the game even more.