Links golf courses are unlike any other course in the world. With their undulating greens, open stretches of sand, long fairways with unpredictable sea breezes and gorse hedges that line the entire landscape, they provide a unique challenge to all levels of golfer. More than just test pieces of strategy and skill, these courses offer a glimpse into Scotland's historical relationship with the game.
As more links golf courses have popped up around the world, those looking to experience this type of play can find plenty to enjoy — from iconic US Open hosts such as Pebble Beach or Royal Birkdale in England to lesser-known gems located off-the-beaten paths across Europe and Asia. Read on to learn about what differentiates a 'links' course from its counterparts; why they make for compelling places to tee it up; and ultimately how they give players an opportunity to touch history while enjoying one of life's great pastimes!
What Is A Links Golf Course?
Links golf courses are unique in that they are typically built near the coast, making use of the naturally rugged terrain found there. Instead of using cut and filled holes with lush fairways and manicured putting greens, these courses feature wide expanses of rolling hills, sandy waste areas, deep roughs, pot bunkers and even natural gorse.
Many of the shots required on a links course can only be found there, and the wind is often a major factor in playing the game. The element of luck also plays an important role, as balls can sometimes bounce off the hardpan or through deep roughs into good lies that are impossible to replicate anywhere else. Links golf courses offer a unique challenge that appeals to players of all levels. Whether you are a beginner or an experienced golfer, the challenge and variety found on a links course can be very rewarding.
Where Did The Term "Links" Come From?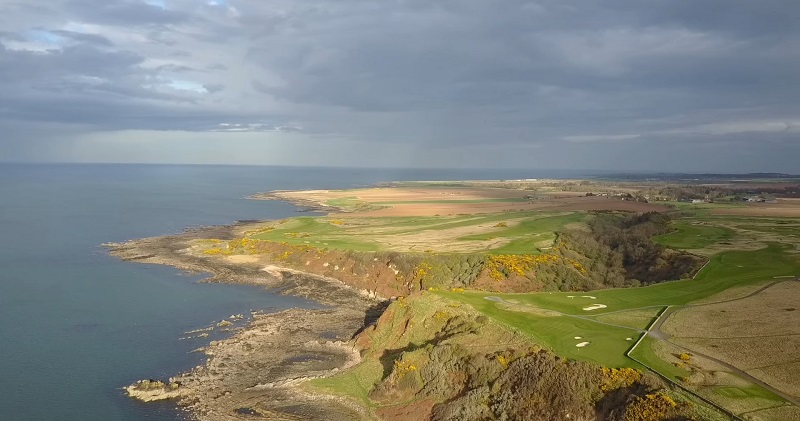 The term "links" may seem straightforward, but its origins are fascinating. Hailing from the Scots language, it is derived from the Old English word hlinc, which referred to the rising ground or a ridge. Interestingly, "links" can actually be treated as a singular noun, despite the presence of an "s" at the end. It was used to describe a specific type of land, namely coastal sand dunes or open parkland.
Even before the advent of golf, place names such as Lundin Links in Fife featured this term. Today, "links" still hold its more general meaning in standard Scottish English. The evolution of language is endlessly intriguing, and this word is no exception.
What Are The Differences Between A Links Golf Course Vs A Regular Course?
Links golf courses are a unique challenge for avid golfers. Unlike regular courses, links courses are left to maintain the natural lay of the land. This means that a player must work with the environment, rather than against it.
Even though a seasoned golfer may have played on the same course numerous times, the unpredictable nature of links courses can make every round feel like a new experience. Creativity, risk-taking, and a bit of luck are all factors that come into play when navigating the terrain, sometimes even more so than skill alone.
This authentic approach to the game of golf emulates the sport's earliest days, making links golf courses an enticing option for golfers seeking a challenge.
Why Are They Becoming More Popular?
Golf links are becoming increasingly popular due to the range of benefits golfers can experience when playing on a link course. For starters, link courses offer a unique challenge that can keep even experienced players interested and engaged. Link courses also tend to cost less than traditional courses, making them accessible to more people. Links courses offer natural features such as sand and water hazards, as well as challenging terrain that can test a player's skill. Plus, the use of wind as an integral part of the game adds an extra dimension to play on these courses.
Another reason for the growing popularity of golf links is the fact that they are often closer to major cities than traditional courses. This makes it easier for people who don't have a lot of time to get out and enjoy the game. In addition, some links courses also offer amenities such as putting greens, driving ranges, and practice bunkers that can help improve your game.
Finally, golf links have become popular due to their aesthetic appeal. A link course typically features natural scenery, as well as lush greens and fairways that provide a peaceful atmosphere for golfers. This is in stark contrast to many of the manicured courses found in heavily populated areas, making them more inviting for those looking for a relaxing day out on the course.
All of these factors have combined to make golf links increasingly popular among golfers of all skill levels, from beginners to professionals. In fact, more people are taking up the game each year as they discover the unique features and challenges that link courses offer. With their growing popularity, it's easy to see why so many people are choosing to hit the links instead of a traditional course.
Famous Golf Links In The World
Famous golf links around the world offer a variety of challenges and experiences for golfers. From championship courses to unique settings, these courses have something for everyone.
Pebble Beach Golf Links in California is considered one of the most famous and beautiful places to play golf in the world. With spectacular views of Carmel Bay and a course designed by Jack Neville and Douglas Grant, Pebble Beach is a must-play for any golf enthusiast.
The Old Course at St. Andrews in Scotland is considered to be the birthplace of golf, making it one of the most iconic courses in history. This 18-hole links-style course has been around since the 15th century and has hosted the Open Championship numerous times, including the most recent event in 2015.
Augusta National Golf Club in Georgia is renowned for hosting the annual Masters Tournament. This private course is home to some of the most difficult holes and spectacular scenery of any golf course in existence.
Royal County Down Golf Course in Northern Ireland is considered by some to be the best links course in the world. Royal County Down boasts beautiful natural surroundings, spectacular views, and a challenging and rewarding round of golf.
These are just a few of the many famous golf links found around the world. With so many amazing courses to choose from, golfers can travel the world and enjoy a unique experience on each course. So get out there and start teeing off!
Related post:
Conclusion
Links golf courses offer a unique and distinctive style of play that allows experienced players to challenge their skills while still allowing novice players to hone their abilities. The fairways are generally wide open and undulating, with deep bunkers strategically placed and greens that are often sloped and firm.
Links golf courses can be found around the world and each has its own unique layout, features, and distinct advantages. Having an understanding of what a links course is can help golfers make better decisions when selecting which type of course to play in order to best fit their skill set and preferences. Furthermore, being mindful of the differences between a links course and other types of courses can lead to a more enjoyable round for all players on the green.
FAQs
What Kind Of Challenges Do Golf Links Present?
Golf links typically feature undulating terrain, thick rough, and strong winds that can affect the flight and trajectory of shots. The natural terrain of most links courses also creates unique challenges, such as blind shots and more uneven lies than found on traditional courses. Golf links also feature slippery bunkers and large pot bunkers, which can be difficult to escape.
Are Links Golf Courses Hard?
Links golf courses are generally more difficult than traditional courses. They feature natural terrain and thick rough, and strong winds, making it difficult to accurately and effectively hit the ball. Additionally, link courses often require more creative shots due to the uneven terrain and blind shots. While it can be challenging, it is possible to master links courses with enough practice and preparation.
Why Is A Course Called Links?
The word 'links' is derived from the Old English word hlinc, which means 'rising ground'. Golf courses built on land with rolling dunes, sandy terrain and thick rough are usually referred to as links courses because of their unique terrain.
How Can I Find A Golf Links Course Near Me?
The best way to find a golf links course near you is by searching online. Most courses will have websites that provide detailed information about their facilities, such as what type of terrain they feature and how difficult the course is. Additionally, many courses offer reviews from players who have previously played there, giving you an idea of what to expect before playing. You can also contact your local golf course and inquire about any nearby links courses they may know of.
References: https://en.wikipedia.org/wiki/Links_(golf)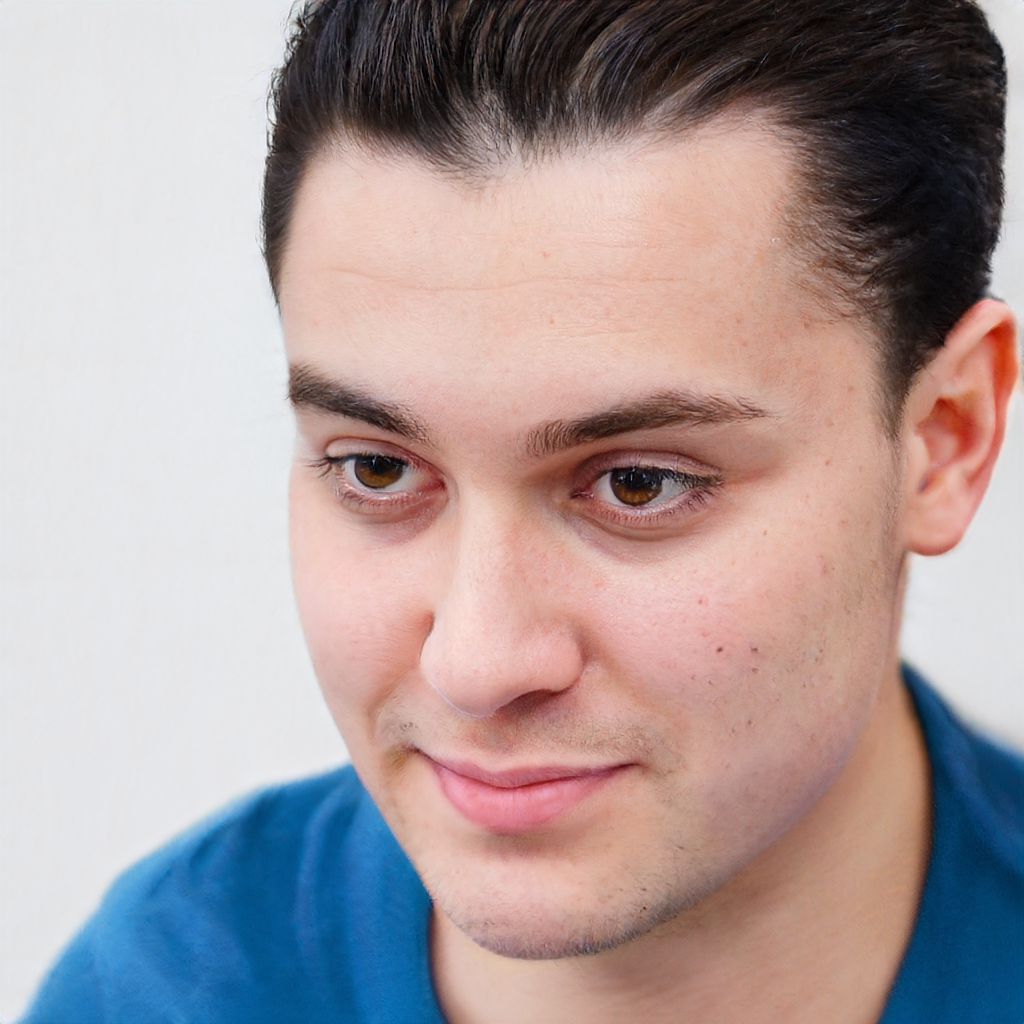 Hello everyone, I'm Alvin Daniel. I was born in the Philippines and came to the United States when I was 16 years old. I started playing golf at that age and have loved it ever since. I turned professional when I was 21 and have been working as a golf instructor and guide ever since.
My goal is to help everyone know more about this great game of golf. And, hopefully, through my instruction, they can improve their skills and enjoy the game even more.