Golfers come in all shapes and sizes, so it's no surprise that golf bags designed to carry around the course vary as widely. With such a great variety of golf bag types, styles and designs on the market today, it can be difficult for even experienced players to decide which type best suits their needs; Carry Bag Vs Cart Bag.
This blog post will explore the different characteristics of each type of bag and provide useful advice on picking the most suitable option for you, considering your playing style, budget and preferences. Whether you're looking for a lightweight Carry Bag that's easy to transport or a more robust Cart Bag with plenty of storage pockets – this article have you covered!
What Is A Golf Carry Bag?
A golf carry bag is a bag designed to carry all the clubs, balls, and other accessories needed for a round of golf. Typically, carry bags are lightweight and easy to carry, making them ideal for walking the course or taking on shorter rounds. While most golfers opt for a trolley or cart to transport their clubs, a carry bag offers a more minimalist approach that many golfers prefer.
Pros of Carry Bags
Lightweight and easy to carry around

Keeps your clubs well organized for quick access to the course

Enhances your overall golf experience by making it more enjoyable to walk the course
Cons of Carry Bags
Limited storage capacity due to their size, which may be a problem if you have many golf accessories

Can be uncomfortable to carry around if you're carrying a full set of clubs and other items
What Is A Golf Cart Bag?
A golf cart bag is specifically designed to fit onto a golf cart, with specialized straps and pockets that make it easy to store and retrieve clubs, balls, gloves, and other gear. Most golf cart bags are made from durable materials like nylon or leather and come in various colors and styles to suit different tastes. They typically feature multiple pockets with zippers or Velcro closures, including a large one for the putter, and may have specialized compartments for rain gear or other accessories.
Pros of Cart Bags
Plenty of storage space for all your clubs and accessories

Usually feature additional features such as insulated pockets for keeping food cool

Built to fit securely in a golf cart
Cons of Cart Bags
Heavier and more difficult to carry around the course

Not as convenient for golfers who prefer to walk the course instead of ride in a cart
What Is The Difference Between Carry Bags And Cart Bags?
Were you struggling to decide between a staff and a cart bag for your golfing needs? Let us help you make an educated decision by diving into the distinctions between these two bags!
Design: Carry bags are designed to be lightweight and easy to carry, making them ideal for golfers who prefer walking the course. Cart bags, on the other hand, are heavier and designed to fit securely into a golf cart.
Storage Capacity: While carry bags offer limited storage capacity due to their size, cart bags usually feature more pockets and compartments for your clubs and other accessories.
Additional Features: Many cart bags also have large insulated pockets for keeping food cool and water-resistant materials to protect your clubs from the elements.
Portability: Due to their lighter weight, carry bags are more portable than cart bags. If you're looking for something easy to move around the course, then a carry bag may be the way to go.
Price: Carry bags are usually less expensive than cart bags, making them a great option for budget-minded golfers.
Durability: Cart bags are usually designed with more durable materials and better construction, making them a better choice for golfers who need something that can stand up to the rigors of regular play.
Design Advancements
The difference between golf Carry Bags and Cart Bags these days is mostly in the functionality of the bag. Lighter materials, improved design, and more storage options on both types of bags make them more user-friendly than ever before.
Carry Bags: Newer designs for lightweight carry bags feature oversized pockets to accommodate larger drivers and a wide variety of golf accessories. Some have cushioned shoulder straps for extra comfort. In contrast, others include quick-release buckles to make removing the bag from your back easier.
Cart Bags: Cart bags are designed to fit securely on golf carts and feature extra compartments for all your golf accessories. Many also feature ergonomic handles, so you can easily grab and go without hurting your back! Some even include an integrated cooler pocket to keep drinks cool while you're on the course.
Golf Carry Bag Vs Cart Bag – Which Is Right For You?
The answer to which type of golf bag you should get really depends on your needs and individual preference. Golf carts can have great benefits when it comes to convenience, but they aren't ideal for short distances or hilly courses. On the other hand, golf carry bags can be heavier but can be a great resource as you move around the course carrying your clubs and essential equipment.
It is up to you which type of golf bag works best for you. As long as you put in the research and make sure the bag has enough compartments to store your belongings and divide them accordingly, you will always have the right tool to maneuver the green with confidence.
Who Can Take Advantage of Carry Bags?
Golf carry bags are an essential accessory for any avid golf player. These bags are designed to make it easy to carry your golf clubs, balls, and other necessary items around the course. But who can take advantage of golf carry bags? The answer is simple – anybody who plays golf! Whether you're a beginner or a seasoned pro, a golf carry bag is a must-have.
These bags are perfect for those who want to walk the course, as they are lightweight and comfortable to carry. And for those who prefer to ride a golf cart, a carry bag can still be very useful as it makes it easy to transport your clubs from hole to hole.
Who Can Take Advantage of Cart Bags?
While golf cart bags are obviously ideal for those who use golf carts to get around the course, they can actually benefit anyone who wants to simplify their golfing experience. With features like multiple pockets, padded straps, and durable materials, golf cart bags provide ample storage and protection for all types of golf clubs and accessories. Additionally, golfers who prefer to carry their bags can also benefit from the ergonomic design and comfortable straps of these bags.
5 Essential Tips to Consider Before Making a Decision!
When it comes down to choosing between a carry bag and a cart bag, these five tips will help you make an informed decision:
Think about your playing style – Do you prefer walking the course or riding in a cart?

Consider the bag's weight – Make sure you choose a bag that won't be too heavy for you to maneuver.

Think about storage capacity – Do you need extra pockets and compartments to store your clubs and accessories?

Look at the price – Carry bags tend to be less expensive than cart bags, so consider your budget.

Check out design advancements – Most modern carry and cart bags feature more user-friendly designs, making them easier to use.
Considering all these factors before you make a decision, you can be sure that you're getting the right bag for your game.
Conclusion
Carry and cart bags each have unique features and benefits that make them ideal for different golfers. Whether you're a beginner or an experienced golfer, it's important to understand the differences between carry bags and cart bags to find one that best fits your needs. Consider all the factors before making your decision, and you'll be sure to find the right bag for your game!
FAQs
Are Carry Bags Good For Walking The Course?
Carry bags are designed to be lightweight and easy to carry while you're out on the course. Plus, many come with ergonomic straps or handles to make moving the bag from your back even easier.
Can I Walk A Course With A Cart Bag?
You can walk with a cart bag, although they tend to be heavier than carry bags. Ensure the bag has an ergonomic handle and padded straps to carry comfortably. Additionally, look for a bag with larger wheels or an integrated trolley system to roll it along the course easily.
Can I Put A Golf Cart Bag On A Pushcart?
You can put a golf cart bag on a pushcart for extra convenience. However, ensure the bag is securely attached to the cart and won't slide off when walking or going up and down hills. Also, some golf courses don't allow players to use pushcarts, so double-check with your golf course before hitting the links.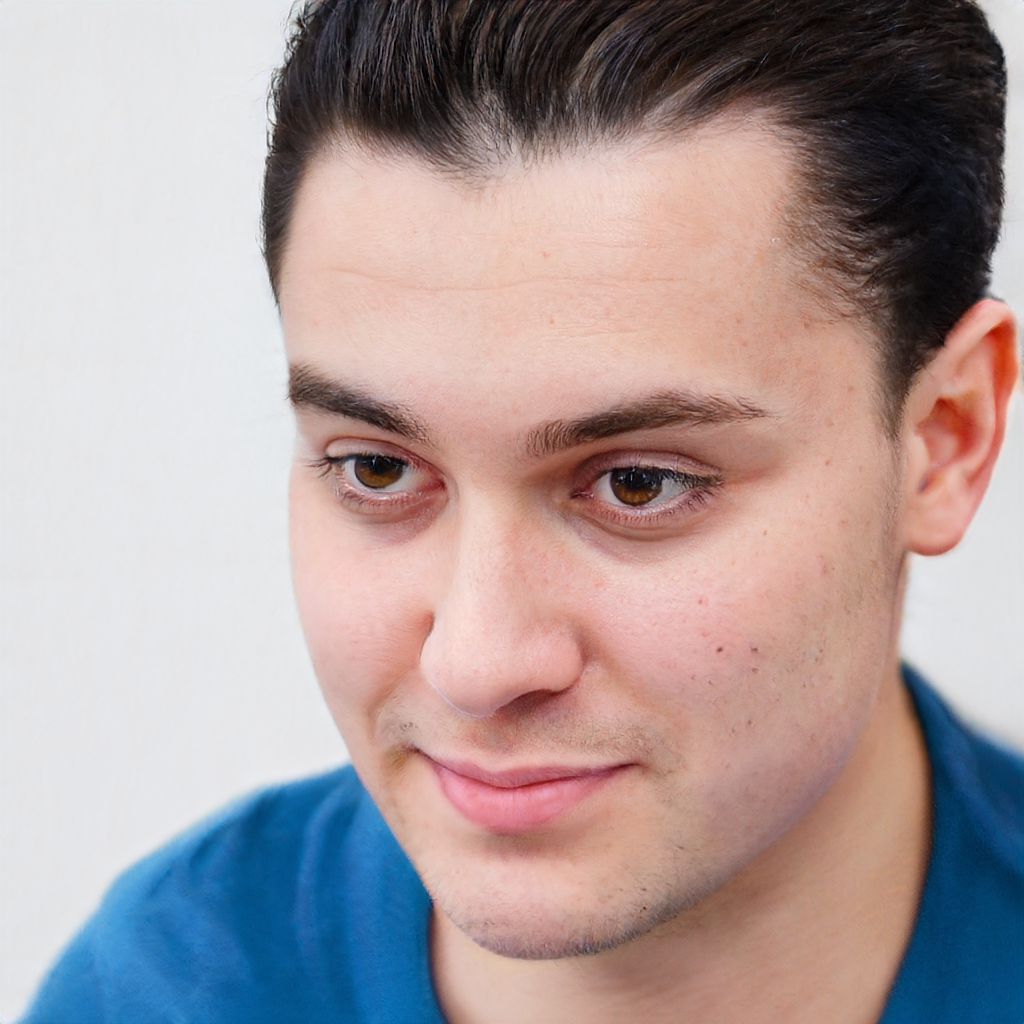 Hello everyone, I'm Alvin Daniel. I was born in the Philippines and came to the United States when I was 16 years old. I started playing golf at that age and have loved it ever since. I turned professional when I was 21 and have been working as a golf instructor and guide ever since.
My goal is to help everyone know more about this great game of golf. And, hopefully, through my instruction, they can improve their skills and enjoy the game even more.