Adorning the golf season, The Majors are some of the most celebrated and exciting events in the world of Golf. Ever since April 15th, 1860 when the first contested Open Championship was played at Prestwick Golf Club near Glasgow in Scotland, these majors have captivated audiences around the globe. From professional to amateur players alike, everyone joins in on this pilgrimage each year giving us front-row access to extraordinary skill sets being showcased day after day with only one goal in mind – take home that coveted gold trophy!
So what exactly makes a major? Keep reading to find out more about why these four prestigious tournaments are widely considered the pinnacle of competitive golf.
What Are The Fours Golf Majors?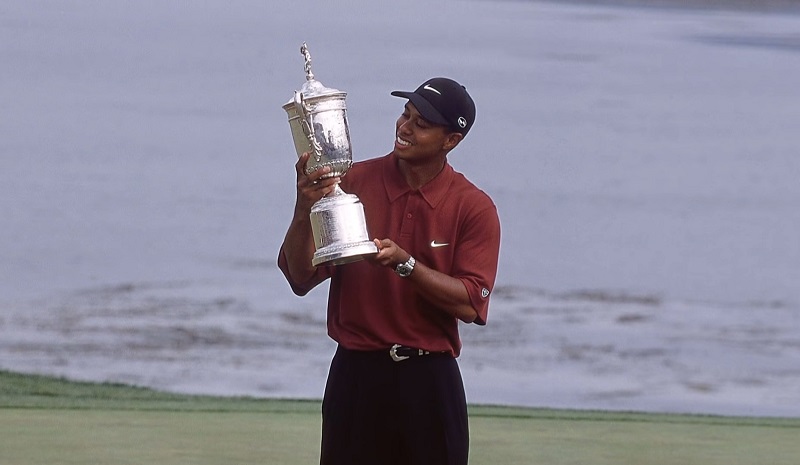 The four major golf tournaments, also known as the Majors, are considered to be the most prestigious events in professional golf. They are the Master's Tournament, the U.S. Open Championship, The Open Championship (often referred to as the British Open), and the PGA Championship. These events are organized by four different governing bodies: the Augusta National Golf Club, the United States Golf Association, The R&A (Royal and Ancient Golf Club of St. Andrews), and the Professional Golfers' Association of America. Each tournament is unique in its rules, format, and location and is held at various courses throughout the year.
The Masters
Held annually the first full week of April at the Augusta National Golf Club in Georgia, USA, it is the most famous golf tournament in the world and is considered one of the four major championships. The Masters has been held every year since 1934 and was co-founded by legendary golfer Bobby Jones and Clifford Roberts. It features a unique event format—the first two rounds are held on Thursday and Friday, with the final two rounds taking place Saturday and Sunday. The tournament's signature hole is the iconic Par 3 12th which golfers must hit an accurate tee shot over water in order to make par.
The PGA Championship
The PGA Championship, which is organized and run by the Professional Golfers' Association of America (PGA of America), is the second major golf tournament of the year. It has been held annually since 1916 and is currently held on the third weekend in May at varying courses throughout the United States. The PGA Championship features a stroke play format with 72 holes spread out over four days. The winner of the event is awarded the Wanamaker Trophy, which has been part of the tournament since its inception in 1916.
The U.S. Open
Held annually in June at various courses throughout the United States, the U.S. Open Championship is the third major tournament of the year and offers golfers a chance to compete for one of the most iconic titles in golf. First played in 1895 at Newport Country Club, Rhode Island, it has since been held at many different courses around the country. One of its features includes extremely difficult course conditions, highlighted by thick rough and fast greens.
The Open Championship
Also known as the British Open, this tournament is the oldest of the four major championships and has been played since 1860. Played in July at various golf courses throughout Great Britain and Northern Ireland, it is one of the most iconic sporting events in the world. Unlike other tournaments, the Open Championship features an unusual format that includes four rounds on Thursday through Sunday. The tournament's signature hole is the aptly named Road Hole at St. Andrews Golf Course in Scotland, a difficult par 4 that has tested many of golf's greatest players over its long history.
You can find out more about the major tournaments here: https://en.wikipedia.org/major-golf-championships
Which Prize Are The Most Sought After In The 4 Major Tournaments?
For professional golfers, winning any tournament is a great achievement, and is equally worth pursuing. It is the pinnacle of their career, the one title that truly separates them from the rest. However, there is always a sense of sadness if their career does not include the title of "Major Champion." Each of the four majors holds a special place in a golfer's heart, and every player has their favorite.
Winning all four majors, known as the "grand slam," is a feat accomplished by only five golfers in history. Jack Nicklaus, Tiger Woods, Ben Hogan, Gary Player, and Gene Sarazen belong to an exclusive club that sets them apart from the rest. Although golfers in current times are immensely talented, the "grand slam" winners always remain unique and special.
What Is So Special About The Majors?
The Majors are some of the most iconic and prestigious events in all of golf, and the champions who emerge victorious receive immense recognition. Not only do they add their names to history, but they also receive a huge financial boost in terms of prize money and endorsement deals. The courses used for each tournament vary widely, allowing players to experience different conditions and test their skills in a wide range of settings.
Furthermore, the Majors are often broadcast to millions around the world, showcasing golf's top talent and providing an exciting spectacle for spectators. In addition to all this, the winners of each Major become part of golfing lore, with their names etched in history forever. The ability to win one of the four Majors is considered an elite accomplishment, and it is something that most golfers aspire to achieve.
Is The Player's Championship A Major?
The Players Championship is not classified as a major tournament, despite being one of the biggest events in professional golf. It does offer the same prize money and world ranking points as the other majors, but it is not officially recognized as a major by either the PGA Tour or The European Tour. However, its long-standing history and impressive list of past champions make it one of the most prestigious events on tour. It is often referred to as "the fifth major" due to its importance and status within the sport.
Who Are Some Of The Most Successful Golfers In History?
Some of the most successful golfers in history are Jack Nicklaus, Tiger Woods, Arnold Palmer, Phil Mickelson, Gary Player, Ben Hogan and Sam Snead. All of these golf legends have won multiple major championships throughout their careers and are widely regarded as some of the best players of all time.
Jack Nicklaus is considered to be one of the greatest golfers in history with 18 major championship wins and 73 PGA Tour victories. He is also the only professional to have won at least three of all four majors – The Masters, The U.S Open, The British Open and The PGA Championship.
Tiger Woods is another legendary golfer that holds the record for most major championship wins with 15. He was at one time the world's number one ranking golfer and is widely regarded as one of the greatest athletes of all time.
Arnold Palmer won seven major championships throughout his career and is credited with popularizing the sport in the US. His contributions to golf have earned him the title of "The King".
Phil Mickelson is one of the most successful golfers of all time, with a total of 6 major championship wins and 45 PGA Tour titles. He has also been ranked in the top 10 for over 500 consecutive weeks which is an impressive feat.
Gary Player is widely regarded as one of the greatest and most successful golfers of all time. He has won 9 major championships, 6 Senior Major championships and a total of 165 tournaments worldwide.
Ben Hogan is considered to be one of the finest ball strikers in history with nine major championship wins throughout his career. He was also known for being one of the greatest shots makers in history.
Sam Snead is another legendary golfer with seven major championship wins and 82 PGA Tour victories. He was also the oldest person to win a professional golf tournament, winning at the age of 52 in 1965.
These are just a few of the many successful golfers in history who have made great contributions to the game. They have all helped make golf what it is today and will forever remain some of the greatest players of all time.
How Do Spectators Watch Golf Majors?
Watching a golf major is an incredible experience, and the best way to take it all in is by watching it live. This year's majors will be held at some of the world's most prestigious courses, with thousands of spectators flocking to each tournament. However, if you can't make it to one of the events, there are still plenty of ways to watch the action from afar.
Fans can tune in to live coverage of each tournament on a variety of networks and streaming services, including ESPN, NBC Sports, and DirecTV. Additionally, many online bookmakers offer live streams with betting odds so you can combine your passion for golf with a bit of betting, as well.
For those who want to stay up-to-date on the latest news and results from each tournament, there are plenty of websites that provide comprehensive coverage. GolfChannel.com and LPGA.com both offer detailed reports, interviews, highlights and more throughout the majors season.
Finally, if you want to get a closer look at the action, there are many different apps and programs available. For example, The PGA Tour app provides real-time scoring updates, leaderboards, and exclusive content from each major tournament. It also includes an augmented reality feature that gives you first-person views of certain holes as well as slow-motion highlights from each round.
Conclusion
This post has served to introduce the reader to some of golf's most prestigious tournaments, which are often referred to as majors. From the Masters Tournament and US Open to The Open Championship and PGA Championship, these four golf majors annually attract some of the best golfers in the world who compete for their share of prize money, glory and titles. It is an exciting time of year each year when the leading golfers try to challenge conventional wisdom with an eye toward winning one of these four major events.
History shows us that it takes a combination of skill, luck and great play to rise up in such a crowded field but this is what makes them all so special. With increased interest in the sport as ever more players tee off worldwide, expect that momentum around these majors to grow even greater – meaning there will be much more excitement on the horizon for fans of PGA Golf Majors.
FAQs
What Are The Hardest Majors In Golf?
The PGA Championship undoubtedly boasts the strongest field among the four men's golf majors. Organized by the Professional Golfers' Association of America, the tournament's exclusivity is evident with the absence of amateur players in the field. The tournament's recognized status, enhanced by the high level of competition, makes this major one of the most highly anticipated events in the golfing calendar.
What Is The Difference Between a Major And a Regular PGA Tour Event?
The four major championships are considered the most prestigious events in golf. They usually have larger purses and attract more fans than regular PGA Tour events. In addition, winning a major championship has greater significance for players since they compete against the best in the game. Regular PGA Tour events are still important but typically carry less weight than the majors.
Who Is The Best Golf Player Of All Time?
There is no definitive answer to this question as there are so many great golf players throughout history. However, some of the most iconic and legendary figures in golf include Tiger Woods, Jack Nicklaus, Arnold Palmer, Ben Hogan, Gary Player and Bobby Jones. Each player has achieved great success within their respective careers and have earned a place amongst the greatest of all time.
Where Does The Open Championship Take Place?
The Open Championship is played at various courses across the United Kingdom, with the location changing each year. In 2021, The Open Championship will occur at Royal St. George's Golf Club in Kent, England. Additionally, past tournament editions have been held at iconic venues such as Turnberry and Royal Troon in Scotland.
References: https://en.wikipedia.org/wiki/List-of-golfers-with-most-PGA-Tour-wins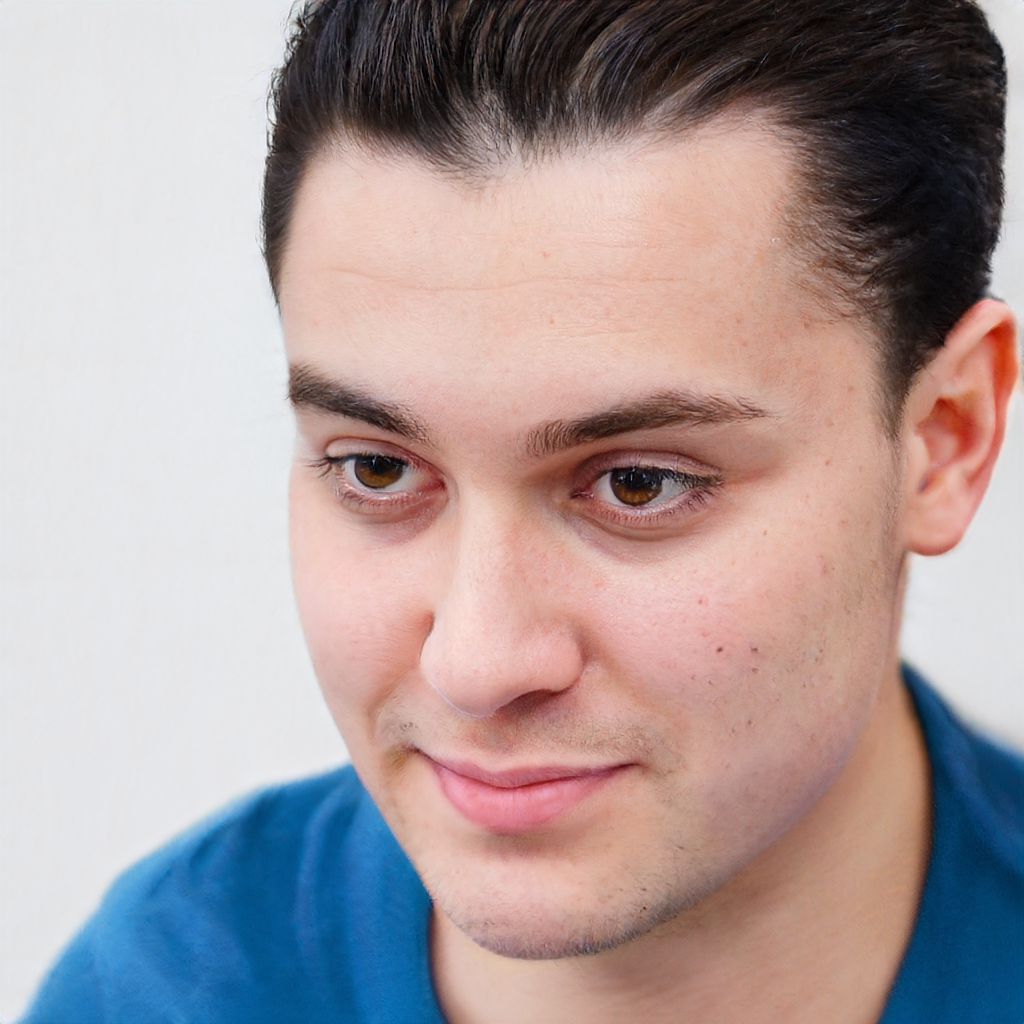 Hello everyone, I'm Alvin Daniel. I was born in the Philippines and came to the United States when I was 16 years old. I started playing golf at that age and have loved it ever since. I turned professional when I was 21 and have been working as a golf instructor and guide ever since.
My goal is to help everyone know more about this great game of golf. And, hopefully, through my instruction, they can improve their skills and enjoy the game even more.