Wisconsin is known for its many spectacular golf courses, and in 2023 it will be no different. From the rolling hills of the north to the picturesque shores of Lake Michigan, Wisconsin offers a wealth of great places to tee off. Here are our picks for the top 20 golf courses in Wisconsin 2023
Erin Hills (Hartford)
Erin Hills, located in Southeastern Wisconsin, boasts a par of 72 and a staggering yardage of 7,731 yards. Designed by Michael Hurdzan, Dana Fry, and Ron Whitten, this course is modeled on an old-style Irish links course, as indicated by the Shamrock club logo.
The architects took advantage of the rumpled landscape formed by mile-thick glaciers retreating, creating a course with minimal earth moving, utilizing the existing contours, mounds, and humps.
This course played host to the 2017 US Open, making Erin Hills the center of the golf universe for a brief moment in time.
Address: 7169 Co Rd O, Hartford, WI 53027, USA
Washington County (Hartford)
Washington County, designed by renowned architect Arthur Hills, is an exceptional golf course located in Hartford. With impressive length and remarkable greens, this inland links course has rightfully earned its spot among the top 50 municipal golf courses in the United States.
Golf enthusiasts will appreciate the careful consideration and attention to detail that went into creating this masterpiece, making it a must-visit for golf lovers in the area. In addition to its challenging yet rewarding holes, the course boasts stunning views that will make any round of golf a memorable experience.
Address:1365 Clover Rd, Hartford, WI 53027, USA
Straits Course (Whistling Straits – Kohler)
Located along the awe-inspiring coastal expanse of Lake Michigan, the Straits course is a jewel of a golf course, sculpted by legendary golf architect Pete Dye.
With its rugged and windswept terrain, playing here is a momentous experience, akin to rubbing shoulders with professional golfers who frequent this course, having hosted multiple championships over the years.
Address: N8501 Lakeshore Rd, Sheboygan, WI 53083, USA
Irish Course (Whistling Straits – Kohler)
The Irish course at Whistling Straits, designed by Pete Dye in 2000, offers a unique and thrilling golfing experience.
Unlike its coastal counterpart, this course takes golfers to an inland grassland dotted with dunes and streams. The rolling landscape and roaming herds of sheep add to the rustic charm that is so characteristic of Whistling Straits.
Despite its peaceful appearance, the Irish course poses a set of challenging obstacles that require skillful play. With lightning-fast bent-grass greens and fairways, players must maintain focus and precision to succeed on this course.
Whether you are a seasoned pro or a novice, the Irish course delivers an unforgettable golfing experience that will leave you wanting more.
Address: N8501 Lakeshore Rd, Sheboygan, WI 53083, USA
River Course (Blackwolf Run – Kohler)
Blackwolf Run's River course stands out as one of Pete Dye's most thrilling and visually stunning creations. This 1988 parkland course boasts a challenging slope/rating of 151/76.2, earning it a reputation as one of the toughest golf experiences in the nation.
Yet, the serene beauty of the Sheboygan River, which runs alongside the entire length of the opening par 5, and the picturesque greenery of mature trees provide an elegant and relaxed atmosphere. Large, sweeping greens are a hallmark of this course, while the exciting hole designs make it a must-play for any avid golfer seeking an adventure.
Address: 1111 W Riverside Dr, Kohler, WI 53044, USA
Meadow Valleys Course ( Blackwolf Run – Kohler)
Meadow Valleys is a golf course that perfectly blends natural beauty with challenging gameplay. Designed by Pete Dye in 1998, the course takes advantage of its rolling meadows and natural ravines to create unexpected obstacles that will put any golfer to the test.
One of the course's standout features is the stunning par four fourteenth hole, known as "Nature's Course." For those who have had the privilege to play it, it's likely their favorite hole in all of Wisconsin. With half of Blackwolf Run's original 18 holes, Meadow Valleys is a true gem that any avid golfer would be remiss to miss.
Address: Sheboygan, WI 53081, United States
Sand Valley Course (Sand Valley Resort – Nekoosa)
Sand Valley Golf Resort in Rome/Nekoosa offers a challenging and unique golfing experience that will leave you stunned. Designed by the legendary team of Bill Coore and Ben Crenshaw, this course was named the best new course by Golf Digest in 2017 for good reason.
The restored Midwest desert landscape provides a breathtaking backdrop that feels like it's worlds away from the rest of Wisconsin. What sets Sand Valley apart is its playability. The course has been designed to offer a variety of strategic options to golfers, making each hole a fun and exciting challenge.
Address: 1697 Leopold Way, Nekoosa, WI 54457, USA
Mammoth Dunes Course (Sand Valley Resort – Nekoosa)
Mammoth Dunes golf course in Nekoosa, Wisconsin, is renowned for its unique landscape, featuring hillsides of exposed sand that create a truly unforgettable experience. Designed by David McLay Kidd, the course boasts enormous fairways and some of the most imaginative and memorable holes in the state and the Midwest.
The wide fairways make it almost impossible to miss, but don't let that fool you – you'll still have to contend with enormous greens, sometimes resulting in putts up to 150ft! If you're looking to improve your Greens In Regulation stats or simply want to experience golfing in a truly one-of-a-kind environment, don't pass up the chance to play at Mammoth Dunes.
Address: 1697 Leopold Way, Nekoosa, WI 54457-9200, United States
Arnold Palmer Course (Geneva National – Lake Geneva)
Arnold Palmer, known not only for being a legendary golfer but also for his innovative course designs, has left his mark on the Lake Geneva area with the Palmer Course at Geneva National Golf Resort. This course offers a unique experience, showcasing some of the most intricate and captivating hole layouts in the region.
One of the standout holes on the course is the par five seventeenth, which has earned a coveted spot on Arnie's "Dream 18" list.Golf enthusiasts will appreciate the thought and care put into every aspect of this course, with Arnold Palmer personally calling the Signature 17th hole one of his favorites.
Address: 1221 Geneva National Ave S, Lake Geneva, WI 53147, USA
Gary Player Course (Geneva National – Lake Geneva)
Gary Player is a renowned designer in the world of golf courses, and his expertise is clearly evident in the course that bears his name. The Gary Player Course boasts some truly exceptional golf holes, including an ultimate drivable par four that will test even the most skilled golfers.
With countless risk/reward scenarios on offer, this course provides ample opportunity for golfers to take on the challenge and potentially reap the rewards of more manageable approaches and two-putt birdie opportunities. As players navigate their way around the course, they are treated to some truly breathtaking scenery, making for an unforgettable golfing experience.
Address: 1221 Geneva National Ave S, Lake Geneva, WI 53147, USA
The Brute (Grand Geneva – Lake Geneva)
Robert Bruce Harris's design for The Brute Course at Grand Geneva is a masterclass in grandeur. With immense features everywhere you look, it offers a truly challenging experience for seasoned golfers.
At over 7,000 yards, it's no surprise that it's regarded as one of the toughest courses in the Midwest. What sets it apart is its stunning layout, which takes full advantage of the rolling terrain and incorporates dramatic elevation changes
.
Visitors will also be treated to on-course art sculptures that perfectly complement its larger-than-life character. Golfers searching for a memorable challenge will find it here at The Brute.
Address: 7036 Grand Geneva Way, Lake Geneva, WI 53147, USA
SentryWorld (Stevens Point)
SentryWorld Golf Course, located in central Wisconsin, is truly a golfer's paradise. Designed by the legendary Robert Trent Jones, Jr., the course has become a beloved destination for both locals and visitors alike.
One of the course's most iconic holes is the 16th, better known as the Flower Hole. With over 30,000 vibrant flowers lining the green, it is no wonder that this hole is a favorite among golfers all over the world.
While the Flower Hole may steal the show, the rest of the course provides a balanced mix of both approachable and challenging holes. It is no surprise that SentryWorld has consistently ranked in the top ten to fifteen courses in the state for nearly three decades.
If you are a true golf enthusiast seeking an unforgettable round of golf, look no further than SentryWorld.
Address: 601 Michigan Ave N, Stevens Point, WI 54481, USA
Links Course (Lawsonia – Green Lake)
If you're looking for a truly traditional golf experience, look no further than the Links course, designed by William Langford and Theodore Moreau.
With firm and fast greens that harken back to the game's origins, this course is a true test of skill and patience. It's no wonder that the Links is considered one of the most legendary public courses in the state, consistently ranking among the top 100 in the country.
Elevated greens, clever use of elevation, and cunningly placed hazards all contribute to the challenge of this course, making it a must-play for any serious golfer. Over 90 years after its construction, the Links course stands as a testament to the timelessness of great course design.
Address: W2615 S Valley View Dr, Green Lake, WI 54941, USA
The Club at Lac La Belle (Oconomowoc)
The Club at Lac La Belle has undergone significant renovations under the guidance of Craig Haltom and the Morse family, and now it is back and better than ever.
As a designer who pays close attention to detail, Alex Smith has ensured that every aspect of the course has been given proper attention. This course will rise quickly in the rankings as golf enthusiasts appreciate the meticulous attention to detail that has gone into every inch of the course, including the greens and overall conditions.
The Club at Lac La Belle is truly a testament to what can be achieved with hard work and dedication to the craft of golf course design.
Address: 6996 Pennsylvania St, Oconomowoc, WI 53066, USA
The Bull (Pinehurst Farms – Sheboygan Falls)
The Bull, Wisconsin's only Jack Nicklaus signature golf course, is a stunning and thrilling experience for any golfer. The course is masterfully designed to take full advantage of the former farmland, with the Onion River weaving in and out of the 18 holes.
The course also boasts dense forests, rolling hills, and deep ravines, all adding to the challenge and beauty of the course. With over 400 acres to play with, Nicklaus has crafted a course with unparalleled beauty and character.
Every hole is unique, with fun but penal layouts, making it a joy to play. Common favorites include holes five through eight, which feature some of the best four-hole stretches in golf. For any golf enthusiast, The Bull is a must-play.
Address: One Long Dr, Sheboygan Falls, WI 53085, USA
Wild Rock (Wisconsin Dells)
Wild Rock Golf Course, designed by Michael Hurdzan and Dana Fry, is a majestic wonder in the Wisconsin Dells area, offering thrilling elevation changes, beautiful conditions, and fantastic variety in its hole design.
The course features 18 holes within the Wilderness Resort, providing golfers with a memorable experience. With views of the Baraboo Bluffs reaching up to 30 miles away, this stunning course is undoubtedly one of the most underrated in the state. Don't miss the chance to play on this magnificent course and enjoy its breathtaking views and challenging layout.
Address: 856 Canyon Rd, Wisconsin Dells, WI 53965, USA
University Ridge (Verona)
Robert Trent Jones II is a renowned designer who has left an indelible mark on the game of golf. His creation, U-Ridge, is home to the Wisconsin Badgers golf team and is also the venue for the PGA Champions Tour's American Family Insurance Championship.
The back nine of the course is particularly notable, with some exceptional holes that have been cut through thick woods. The ridge where the course is located was formed when the Wisconsin Glacier stopped, giving the course its unique character.
The front nine, on the other hand, features open holes that meander through prairie and marshland. With the University of Wisconsin's golf teams calling this place their home, it's no surprise that U-Ridge is known for its top-notch facilities and exceptional design.
Address: 9002 County Rd PD, Verona, WI 53593, USA
Brown Deer Park (Milwaukee)
Designer George Hansen's masterpiece, Brown Deer Park, is a true testament to his exceptional talent. The golf course's rich history speaks volumes about the course's quality, having hosted numerous esteemed tournaments over the years.
Brown Deer Park has seen the likes of great golfers such as Tiger Woods, who played his first professional golf tournament on this course. The 18-hole course caters to players of all levels, providing a genuine challenge for seasoned golfers and an enjoyable experience for beginners.
Hansen's design is both intelligent and challenging, ensuring that golfers leave the course feeling satisfied with their experience. Brown Deer Park is a golfing destination that every avid golf player should add to their bucket list.
Address: 7625 N Range Line Rd, Milwaukee, WI 53209, USA
The Oaks (Cottage Grove)
If you're a fan of golf courses with unique challenges and breathtaking natural scenery, the Oaks Golf Course should be at the top of your list.
One of the course's standout features are its greens, which are not only undulating but also lightning quick. You'll need to have finesse and precision in your putting game to conquer these greens. It's no wonder that the Oaks was deemed one of Golf Digest's "Best New Courses."
What's more, this course designed by Greg Martin offers an unbeatable price for 18 challenging holes. Come see for yourself why the Oaks has become a fan favorite among golf enthusiasts in the state.
Address: 4740 Pierceville Rd, Cottage Grove, WI 53527, USA
Glen Erin (Janesville)
Welcome to Glen Erin Golf Club, designed by the talented Greg Martin. This stunning course boasts a linksy design with picturesque greens, all set amidst sandy waste areas and ribbons of native fescue.
The varying elevation changes throughout the course create an engaging and strategic layout that will challenge golfers of all skill levels. Whether you're a seasoned pro or a casual player, Glen Erin Golf Club offers breathtaking views and rewarding play that will leave you itching to come back for more.
Address: 1417 W Airport Rd, Janesville, WI 53546, USA
Conclusion
No matter which course you choose, Wisconsin has something for every golfer. From rolling hills and lush green fairways to desert-like landscapes and sprawling lakes, Wisconsin golf courses offer incredible variety and challenge that will keep you coming back for more. So grab your clubs, tee up, and get ready to enjoy some of the best golfing in the Midwest!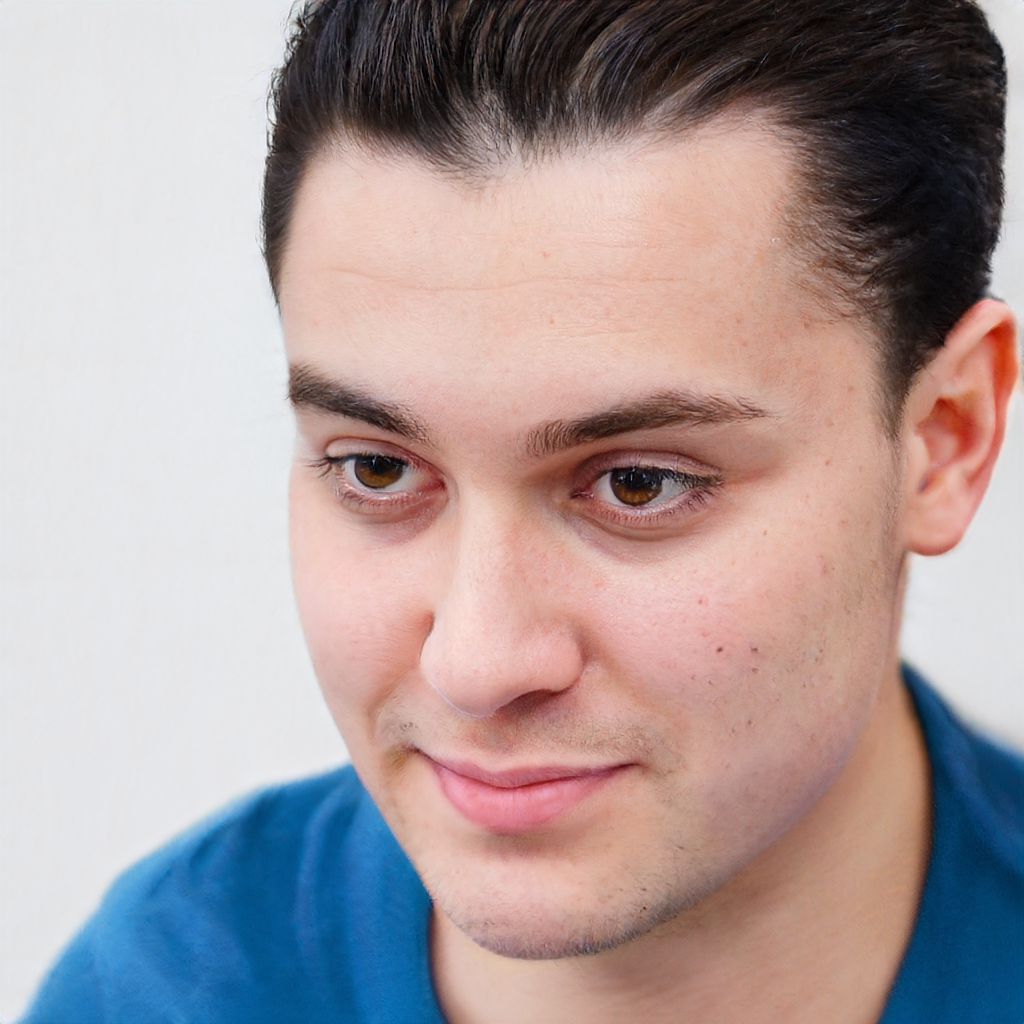 Hello everyone, I'm Alvin Daniel. I was born in the Philippines and came to the United States when I was 16 years old. I started playing golf at that age and have loved it ever since. I turned professional when I was 21 and have been working as a golf instructor and guide ever since.
My goal is to help everyone know more about this great game of golf. And, hopefully, through my instruction, they can improve their skills and enjoy the game even more.