Golfers from around the world flock to Florida for its year-round sunshine, warm temperatures and spectacular golf courses. From luxurious resorts to public courses, Florida offers some of the finest golf experiences in the nation. Whether you're a beginner or an experienced golfer, there is something for everyone when it comes to golfing in Florida. Here are some of the best golf courses in Florida that you must check out!
Abacoa Golf Club
Located in scenic South Florida, the Abacoa Golf Club is a picturesque public golf course that captivates golf enthusiasts with its unbeatable views and various challenges. One of the striking features of this course is its stunning location, with most of the holes surrounded by water. The club goes the extra mile by offering a world-class learning center where young golfers can get trained by professionals while receiving undivided attention in perfecting each aspect of their game. In addition to providing an excellent golfing experience, Abacoa Golf Club also offers exclusive golf badges and pins to members. These badges and pins add more fun and rituals to members' golfing time, and they also do wonders for brand promotion. Overall, this golf club is undoubtedly an excellent destination for golfers of all levels, and the breathtaking beauty of the course is a bonus that's hard to overlook.
Address: 105 Barbados Dr, Jupiter, FL 33458, USA
Arnold Palmer's Bay Hill Club
Orlando's Bay Hill Resort, the former home of golf legend Arnold Palmer, boasts three stunning nine-hole courses that have become a staple on the PGA Tour. With proximity to Orlando Airport, Bay Hill is an ideal location for a golf getaway that combines luxurious accommodations and a relaxed atmosphere. While Palmer left his mark at St Augustine, it is at Bay Hill where he made his home and where golf enthusiasts can experience his legacy firsthand. Come stay at the resort where the King himself once lived and play on its beautifully manicured courses.
Address: 9000 Bay Hill Blvd, Orlando, FL 32819, USA
Copperhead Course, Innisbrook Golf Resort
Innisbrook, the superb Tampa resort, is home to an exciting venue with multiple courses. The Copperhead layout takes center stage, having hosted numerous PGA Tour tournaments over the years. This beautiful tree-lined course is the perfect test of golfing ability, with challenging tee shots and strategic routing. Its reputation precedes it, and rightly so. However, the recently renovated Island course is fast becoming a formidable rival. Precision is the order of the day on this course, rather than raw power, making it a perfect partner for the longer Copperhead. For any golfer looking for a true test of their skills, Innisbrook is sure to impress.
Address: 36750 US Hwy 19 N, Palm Harbor, FL 34684, USA
Calusa Pines (Naples)
Lush greenery, pristine landscapes, and quiet rounds await at this pure golf club in Florida. A stunning creation by the talented Hurdzan-Fry designers, the course encapsulates the very best of the state, with scrubby, sandy soil, towering pine trees, occasional lagoons, and gorgeous land movement. The course is masterfully designed for an enjoyable challenge, with many short grass areas on one side of the fairway, and expanses of sand or water on the other. Those who are daring and flirt with danger are rewarded with a better angle for their approach shots. From holes 4 to 6, golfers are truly tested on this design thesis, with perched greens requiring demanding approaches and deft recovery shots. The cadence of the holes and the ever-changing demands of the player make for a truly unforgettable experience. So, if you're looking for the ultimate golfing adventure in Florida, book your tee time today and experience this exquisite gem for yourself!
Address: 2000 Calusa Pines Dr, Naples, FL 34120, USA
ChampionsGate
ChampionsGate Golf Club in Orlando, Florida is a premier destination for golf enthusiasts, boasting two 18-hole championship courses designed by legendary golfer and architect, Greg Norman. The National and International courses offer a unique blend of Norman's signature designs and Florida's natural terrain, creating a challenging yet picturesque atmosphere. The courses are characterized by vast fairways, scores of pot bunkers, and water hazards on every hole. The PGA Tour Tournament Course at ChampionsGate plays firm and is the longer of the two courses. Recently, renovations have yielded improved playing conditions on the International Course, with a complete restoration of all 18 greens and green-side bunkers to their original size. For an unforgettable golfing experience, look no further than ChampionsGate Golf Club.
Address: 8575 White Shark Blvd, Davenport, FL 33896, USA
Dye's Valley, TPC Sawgrass
Dye's Valley is a must-play course for those looking to fully experience TPC Sawgrass. Although it may be considered an easier course compared to the Stadium Course, the numerous water hazards add an element of danger that requires focus and precision. With wider landing areas from the tee, the layout is less punishing, providing ample opportunities for successful shots. In fact, Golfweek ranked Dye's Valley no. 21 in their list of 'Best Courses You Can Play in Florida' for 2017-2018, highlighting its quality and worthiness of recognition. Maintained to the same TOUR standard as its show-stealing big brother, golfers are in for a treat when playing Dye's Valley.
Address: 110 Championship Way, Ponte Vedra Beach, FL 32082, USA
King and Bear Course, World Golf Village
When it comes to golf, St Augustine is a destination that should not be overlooked. As the home of the World Golf Village and the Hall of Fame, this northern Florida city offers an unrivaled golfing experience for visitors. The King & Bear and the Slammer & Squire courses, designed by some of the sport's most iconic figures, are two of the most sought-after courses for any golfer. The stunning landscapes and challenging layouts of these courses have attracted golf enthusiasts from all over the world. If you're planning a golf break in Florida, be sure to include St Augustine on your list, as this city is a definite must-visit for any avid golfer seeking an unforgettable golfing adventure.
Address: 1 King and Bear Dr, St. Augustine, FL 32092, USA
Orange County National
Tucked away just 20 miles west of Orlando lies one of the region's hidden gems, the Orange County National Golf Center. This stunning complex boasts two impressive courses, the Crooked Cat and Panther Lake, that offer a unique golfing experience unlike any other in the Orlando area. With both courses winding their way through lush native pines, across wetlands, and featuring dramatic elevation changes of up to 60 feet, golfers are treated to breathtaking scenery and challenging play. What's more, as the golf courses were built with a "nature first" approach, you'll enjoy the serene beauty of the untouched landscape and be able to spot an array of fascinating wildlife. Also, with a top-notch practice facility and a nine-hole short course on-site, Orange County National is a must-visit destination for golfers of all skill levels.
Address: 16301 Phil Ritson Way, Winter Garden, FL 34787, USA
Madison Green Golf Course
Madison Green Golf Course is a hidden gem located in Royal Palm Beach that has quickly become a favorite among the locals. As you make your way through the par-72 course, you will be surrounded by stunning lush greenery and towering pine trees, creating an enchanting experience that is truly unparalleled. Beyond its breathtaking beauty, the course offers challenges of varying degrees, meaning everyone from beginners to seasoned players will find something to enjoy. Whether you're looking to try your hand at golf for the first time or just want to enjoy a leisurely round with friends, Madison Green Golf Course is the perfect destination.
Address: 2001 Crestwood Blvd N, Royal Palm Beach, FL 33411, USA
Watson's Independence Course, Reunion Golf Resort
At the picturesque Reunion Resort in the southwest of Orlando, visitors are offered a truly unique experience. With layout designs from golf legends Jack Nicklaus, Arnold Palmer, and Tom Watson (not to be confused with Bubba Watson), guests are treated to a one-of-a-kind golfing experience. One of the courses, The Independence Course, has been named #10 on Golf Digest's list of "America's Best New Resort Courses" for 2005. This particular course boasts stunning natural beauty, with native grasses, azaleas, camellias, and a variety of other native foliage framing its appearance. Beyond its aesthetic appeal, The Independence is also renowned for its challenging layout, requiring golfers to think their way around Watson's cleverly placed bunkers. Reunion Resort is not just a golf destination, however – it's also home to luxurious accommodations, personalized concierge services, the Annika Golf Academy, a rejuvenating spa, and five stunning pools, including a water park, and tennis courts.
Address: 7599 Gathering Dr, Kissimmee, FL 34747, USA
The Blue Monster Course, Trump National Doral
Seeking an unforgettable golfing experience? Look no further than Doral – a luxury resort situated just a stone's throw away from the heart of Miami. Boasting an incredible range of onsite amenities, the resort offers the ultimate in relaxation and recreation. But it's the Blue Monster golf course that's the real hero of the show. Designed by the legendary architect Gil Hanse, the 7,608-yard course is a visual feast of sprawling greens, treacherous bunkers, and glittering lakes. And with the 18th hole having received new upgrades, including an extra yard and increased difficulty, it's no wonder that GOLF Magazine recognizes it as one of the Top 100 Holes in the World. With three other courses having undergone renovations too, there hasn't been a better time to explore the gem that is Doral.
Address: 4400 NW 87th Ave, Miami, FL 33178, USA
The Soffer Course, JW Marriott Miami Turnberry Resort & Spa
The Soffer Course at JW Marriott Turnberry Isle is renowned amongst golf enthusiasts as the more challenging of the two courses on the property. Originally designed by Robert Trent Jones Sr. in the early 1970s, the course was revamped by Raymond Floyd in 2007. The new layout boasts contours and mounding that have added some much-needed elevation changes and visual appeal. As you meander through this course, precision will undoubtedly trump distance. The numerous creeks that cross several fairways and the lagoons that eat into many of the landing areas for tee shots serve as reminders that accuracy is key. Over the years, the Soffer Course has hosted several PGA and LPGA tournaments and has proven to be a tough test of golf, measuring in at 7,000 yards from the tips. Despite its challenge, players of all levels can enjoy the course, thanks to the forward teeing options available.
Address: 19999 W Country Club Dr, Aventura, FL 33180, USA
The Gold Course, Tiburón Golf Club
Designed by renowned golfer Greg Norman, the Gold Course at Tiburón Golf Club is a challenging and beautiful course that demands precision and accuracy from the tee. Lined by natural palms, pines, and olive trees, the fairways are well-protected and provide players with a true test of their golfing abilities. With several strategically placed lakes, players must navigate the course carefully to avoid hazards and maintain their scores. The final hole, in particular, requires a precise tee shot before players make their approach toward the stunning clubhouse and the Ritz Carlton Golf Resort. As the annual host of the PGA TOUR's QBE Shootout, the Gold Course is a must-play for golf enthusiasts visiting Naples.
Address: 2620 Tiburon Dr, Naples, FL 34109, USA
Streamsong-Red (Bowling Green)
Coore and Crenshaw's minimalist design philosophy meets the raw, sandy terrain of a former phosphate mine at the Red Course, creating a unique golfing experience that feels more like a Scottish link than a traditional Florida course. Playing on this bouncy and rollicking course requires not just precision off the tee, but also a keen eye for attacking from the right angle and a knack for creative shot-making. Ground game skills are essential here, making the Red Course one of the best places in Florida to practice this art. So forget about soft landings and water-laden fairways, and get ready for a challenging, yet satisfying round of golf that will leave even the most seasoned players in awe.
Address: 1000 Streamsong Dr, Bowling Green, FL 33834, USA
Streamsong-Blue (Bowling Green)
Tom Doak and Bill Coore's collaborative effort in designing the Blue and Red courses is a testament to their shared passion for the game of golf. While both courses share the same land, each one stands out on its own as a true gem. The dormant Bermuda fairways meticulously tended to by a talented greenkeeper during the winter months, provide a firm playing surface that can be both challenging and exhilarating. The 6th hole, with its treacherous green that seems to defy gravity, can leave even the most seasoned golfer feeling exasperated. However, the 4th hole, with its challenging climb up a ridge, has been hailed by some as the best hole on the entire 54-hole course. The par-5 17th, featuring a cross hazard, and the long two-shot 18th, which showcases the ground game, provide a strong finishing punch that is as good as anything Doak has ever designed. It is evident that every aspect of these courses was thoughtfully planned and executed with a professional touch, creating a truly unforgettable golf experience.
Address: 1000 Streamsong Dr, Bowling Green, FL 33834, USA
Sandhill Crane Golf Club
Sandhill Crane Golf Club is a truly exceptional course that stands out on our list for its unique location and natural surroundings. The course is set amidst natural preserves and wetlands, and its landscape is a beautiful combination of southern pines, palm trees, and marshland. The course's elevations offer truly breathtaking views that are sure to captivate any golfer's heart. But the best thing of all is that playing on this course is amazingly affordable. The course spans across 140 acres of the Loxahatchee National Preserve, and its remarkable beauty makes it a perfect spot for both professional and amateur golfers alike.
Address: 9500 Sandhill Crane Dr, Palm Beach Gardens, FL 33412, USA
Southern Hills Plantation Club
Southern Hills Plantation Club is the epitome of luxury and class, offering discerning golf enthusiasts an unmatched experience on an 18-hole Pete Dye Signature Golf Course. With 7,557 yards of breathtaking land, players can enjoy a challenging and invigorating round. The resort-style Golf Clubhouse blends classic Southern charm with modern amenities, providing an ideal setting for unwinding after a game or hosting special events. The World-class Athletic Club and Spa is the perfect place to recharge your batteries, complete with state-of-the-art fitness equipment, personal training, and a range of spa treatments. Southern Hills Plantation Club is the crown jewel of luxury communities, offering a truly exceptional experience for those seeking the ultimate in relaxation and indulgence.
Address: 4200 Summit View Dr, Brooksville, FL 34601, USA
PGA National Resort
Nestled in Palm Beach Gardens, this golf course is truly a gem, providing more than just stunning views and first-class amenities. It's strategically located to offer golf enthusiasts access to several airports, making it an ideal location for both visitors and locals alike. What's more, this private club's doors are open to everyone, ensuring that all can relish the top-rated golfing experience it has to offer. With six championship-caliber courses that include The Palmer, The Fazio, The Estate, The Match, The Champion, and The Staple, there's no limit to the fun and challenge you'll have here. And, of course, there's the Bear Trap, a notoriously challenging stretch of holes that has decided the Honda Classic on numerous occasions. But with 90 fantastic holes in this top-tier resort, every golfer is guaranteed to have a memorable experience.
Address: 400 Ave of the Champions, Palm Beach Gardens, FL 33418, USA
Conclusion
Florida is a state known for its golfing. With such a wide selection of world-renowned courses, one can experience the beauty and challenge of some of the best courses in the world. Many of these courses offer unique experiences that cannot be found anywhere else. Whether you want to take on some challenging greens or just enjoy a relaxing round with friends, there are plenty of great choices when it comes to golf courses in Florida. From Arnold Palmer's Bay Hill Club to Streamsong Blue, each course provides an unforgettable experience for golfers looking for a great time in The Sunshine State.
No matter your skill level or preferences, there is sure to be a perfect fit for you among the many amazing golf courses in Florida!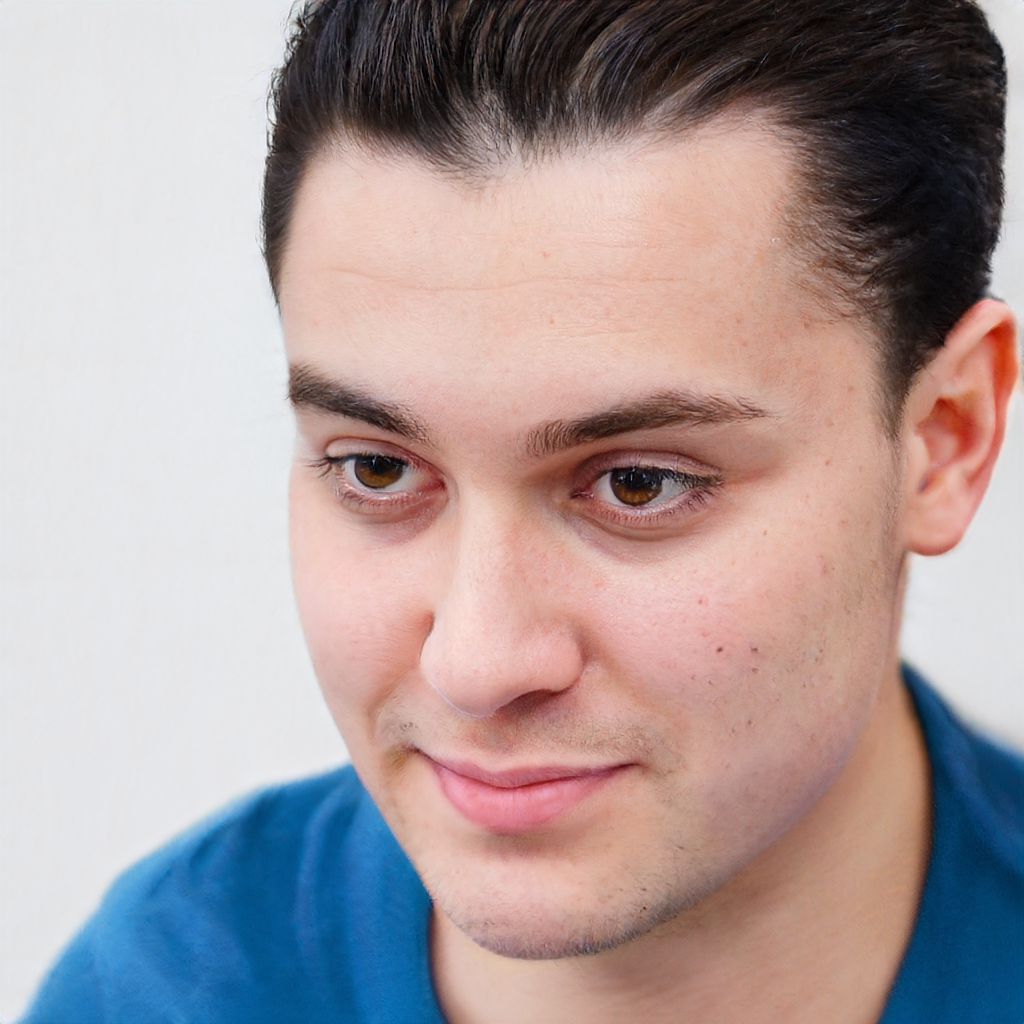 Hello everyone, I'm Alvin Daniel. I was born in the Philippines and came to the United States when I was 16 years old. I started playing golf at that age and have loved it ever since. I turned professional when I was 21 and have been working as a golf instructor and guide ever since.
My goal is to help everyone know more about this great game of golf. And, hopefully, through my instruction, they can improve their skills and enjoy the game even more.