Golf has always been known as a sport that embodies sophistication and elegance. And, as the saying goes, you are what you wear. This adage could not be truer when it comes to golf fashion. Your choice of attire can speak volumes about your personality, sense of style, and, most importantly, your level of dedication to the game. Regardless of skill level, every golfer understands the importance of looking and feeling their best on the course. In this article, we will delve into the world of golf fashion, discussing the latest trends, must-have items, and how to strike the perfect balance between functionality and fashion.
Golf Fashion – The Significance of Golf Course Dress Codes
Dress codes are implemented on golf courses to uphold a sense of tradition, decorum, and respect for the sport. These guidelines not only ensure players maintain a presentable appearance but also contribute to the overall atmosphere and ambiance of the course. Adhering to a dress code can also instill a sense of professionalism and focus in players.
It is essential to recognize that dress codes can differ greatly from one golf course to another. While some courses might have more relaxed regulations, others may enforce a strict dress code. To avoid any surprises, it is advisable to familiarize yourself with the specific dress code of the course you intend to play before your arrival.
Golf Fashion For Men
Tops: Collared Shirts and Polos
A key component of men's golf fashion is the collared shirt or polo, crafted from breathable, moisture-wicking fabrics. Tuck these shirts into your pants or shorts to maintain a sleek and refined appearance. While vibrant colors and patterns are encouraged, refrain from overly ostentatious designs that could potentially distract fellow players.
Bottoms: Pants and Shorts
For men's golf bottoms, opt for tailored pants and shorts made from lightweight, breathable materials for men's golf bottoms. Timeless colors such as khaki, navy, and black are always in style. Ensure that shorts are an appropriate length, ideally around the knee.
Shoes: Comfort and Stability
Selecting the right golf shoes is crucial for achieving both comfort and stability on the course. Look for shoes that provide adequate arch support and feature non-slip soles. Spikeless golf shoes have risen in popularity due to their adaptability and overall comfort.
Accessories: Functional and Stylish Additions
Complement your golf attire with functional and fashionable accessories. Hats, caps, or visors can protect your eyes from the sun, while a well-fitted golf glove can enhance your grip on the club. Also, belts can be a practical and stylish element in any golfer's wardrobe.
Golf Fashion For Women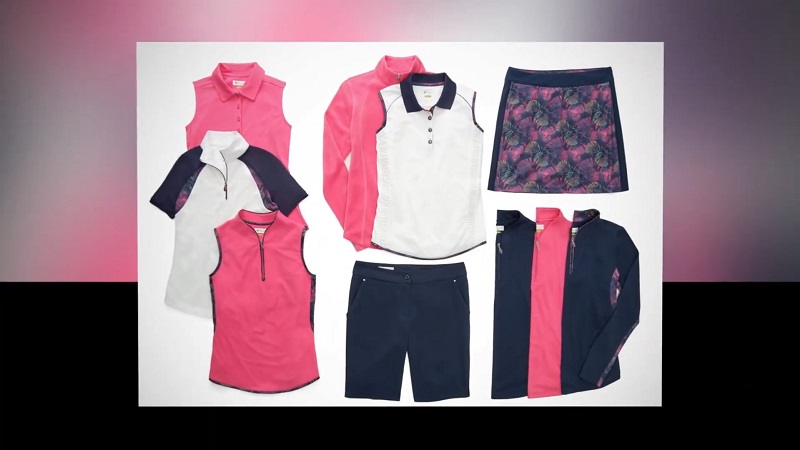 Tops: Versatile Styles
Women's golf tops come in various styles, from classic collared shirts to contemporary, athletic designs. Regardless of your preferred style, select tops made from breathable, moisture-wicking fabrics that facilitate easy movement.
Bottoms: Skirts, Skorts, Shorts, and Pants
Women have a diverse range of options for golf bottoms, including skirts, skorts, shorts, and pants. Ensure these pieces are tailored and crafted from lightweight, breathable materials. Skirts and skorts should be a modest length, ideally not too far above the knee.
Shoes: Comfort and Support
In line with men's golf fashion, women should prioritize comfort and support when choosing golf shoes. Look for options with a non-slip sole for added stability. Spikeless shoes have become increasingly popular due to their adaptability and comfort. Many brands now cater specifically to women, offering a wide selection of stylish and functional golf shoes.
Accessories: Enhancing Your Golf Outfit
Elevate your golf attire with thoughtful accessories. Hats, caps, or visors can provide sun protection, while a high-quality golf glove can improve your grip and add a fashionable touch. Belts are another stylish accessory that can be coordinated with other outfit elements for a cohesive look.
What To Wear In Different Weather Conditions?
Depending on the weather conditions, golfers need to be prepared for anything – from chilly mornings to muggy afternoons. Here, we'll explore the best golf fashion options for different weather conditions.
The Weather Is Cold
Golfers should opt for golf apparel that can keep them warm while still looking stylish. For men, classic golf sweaters and vests make great layering pieces to combine with a golf shirt. Women can choose from fashionable golf jackets and pullovers for added warmth without sacrificing style. Golfers may opt for pants or leggings made with performance fabrics like polyester or spandex to stay even warmer.
When It's Hot Outside
Golfers should reach for golf apparel that is lightweight and breathable. Men may choose from various polo shirts and golf shorts in bright colors to keep cool. Women may opt for golf skorts or dresses, which offer breathability and flexibility while keeping their style in check. For added comfort and coverage, golfers should look for performance fabrics like Merino wool to keep them cool on hot days.
Choosing the Right Golf Apparel Brands
Navigating the vast array of golf apparel brands on the market can be daunting when determining the best fit for your needs. To simplify the process, consider factors such as the products' quality, fit, comfort, and price. Well-known golf apparel brands such as Nike, Adidas, Puma, Under Armour, and Callaway are just a few available options. To find the perfect brand that caters to your unique style and budget, consult reviews and seek recommendations from fellow golf enthusiasts.
Choosing The Accessorize Your Golf Outfit
Once golfers have decided on their golf apparel, they can accessorize. The right golf accessories can make or break your golf look. Here are a few popular golf accessories:
Hats or Visors

: They provide extra protection from the sun's rays while adding style points.

Golf Shoes:

They come in various styles and colors to match any golfing outfit.

Golf Bags:

Golf bags come in various sizes and designs so golfers can choose the perfect bag for their golf style.

Golf Glove:

This essential golf accessory improves hand grip and golf performance.

Golf Towels:

golfers can keep their golf clubs and balls clean with a golf towel.

Sunglasses

: To protect eyes from the sun's rays, golfers should wear sunglasses on the golf course.
Final Thoughts
Golf fashion for both men and women is an important aspect of the sport, as it contributes to the overall atmosphere and experience on the course. By understanding and adhering to the dress codes of each course and selecting the right apparel and accessories, you can look stylish and feel comfortable while playing the game you love.
FAQs
Why Do Golf Courses Have Dress Codes?
Golf courses have dress codes to maintain a sense of tradition, decorum, and respect for the game, as well as to ensure players look presentable and contribute to the overall atmosphere.
Can I Wear Jeans On The Golf Course?
While some more relaxed courses may allow jeans, it's best to opt for tailored pants or shorts made from lightweight, breathable materials, as they are more comfortable and appropriate for the golf course setting.
What Types Of Shoes Are Suitable For Golf?
Choose comfortable, supportive golf shoes with a non-slip sole, such as spikeless shoes or those with soft spikes, which offer better traction and stability on the course.
Do I Need To Wear A Collared Shirt When Playing Golf?
While collared shirts are a traditional choice for both men and women, many courses now accept modern, athletic-style tops, as long as they are made from appropriate materials and maintain a polished appearance.
What Are Some Popular Golf Apparel Brands?
Popular golf apparel brands include Nike, Adidas, Puma, Under Armour, and Callaway, among others. Research reviews and seek recommendations to find the perfect brand for your personal style and budget.
Can I Wear Whatever I Want To Golf?
Golf courses require golfers to wear appropriate golf attire. This includes golf shirts, golf pants or shorts, and golf shoes. For more formal occasions, golfers may need to dress up their golf outfits with a golf vest or sweater.
Do I Have To Wear A Hat While Golfing?
Although golf hats are not mandatory, golfers should wear a hat or visor to protect their eyes from the sun's rays.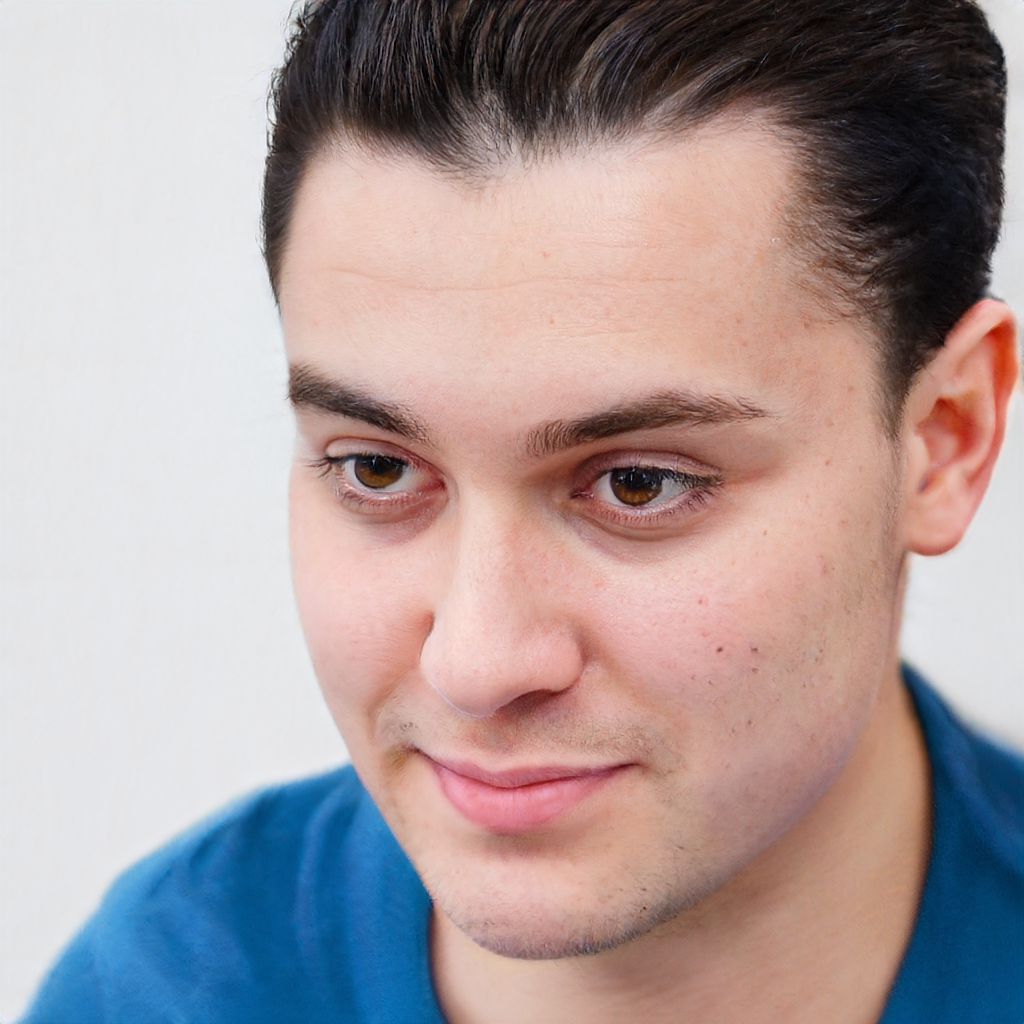 Hello everyone, I'm Alvin Daniel. I was born in the Philippines and came to the United States when I was 16 years old. I started playing golf at that age and have loved it ever since. I turned professional when I was 21 and have been working as a golf instructor and guide ever since.
My goal is to help everyone know more about this great game of golf. And, hopefully, through my instruction, they can improve their skills and enjoy the game even more.